Rory McIlroy signs new equipment deal with TaylorMade
Rory McIlroy announced a new equipment deal with TaylorMade Golf on Tuesday.
Rory McIlroy, just days before teeing off at THE PLAYERS Championship, announced via Twitter on Tuesday that he has signed a new equipment deal with TaylorMade Golf. With the announcement, the second-ranked player in the world joins world No. 1 Dustin Johnson, world No. 3 Jason Day, world No. 6 and current Masters champion Sergio Garcia and world No. 8 Justin Rose as members of the TaylorMade family. That's half of the top ten in the world if you're keeping track.
Proud to join the @TaylorMadeGolf family. New Bag. New Clubs. New Ball. #ThePlayers https://t.co/rAWiqGKJXW pic.twitter.com/J2w7haZPZP

— Rory McIlroy (@McIlroyRory) May 9, 2017
McIlroy, who had been shopping equipment since Nike chose to stop making golf clubs and balls last August, has agreed to use TaylorMade clubs, balls and their staff golf bag for the next ten years. And in case you're curious, the deal is worth a cool $100 million to the 28-year-old Irishman. That's on top of the ten-year, $200 million extension he recently signed with Nike to keep wearing their clothes and shoes. Not bad, right?
Starting this Thursday, when McIlroy tees off alongside Dustin Johnson and Justin Thomas in thefirst round of THE PLAYERS, the 13-time PGA Tour winner will be playing TaylorMade woods and irons (he will not yet be using one of their putters as he's still testing a few of them out) and will play the TP5x ball.
McIlroy spoke on his new equipment ahead of this week's action in Ponte Vedra Beach.
"It's very rare that you get really excited about your equipment, but I am. I feel like it's a new chapter in my life with a lot of stuff going on, but I really feel with the new equipment, as well, it's hopefully going to take me to that next level."
Rory McIlroy is a four-time major champion before the age of 30 and has already won 22 times around the world. The thought of him taking things to the next level is a little scary. We'll see how the change works out pretty quickly.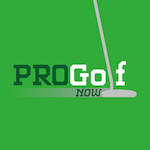 Check back in with us each and every day for all the updates this week from THE PLAYERS Championship and for even more from the golf world, give the Pro Golf Now Facebook page a like and follow us on Twitter at @ProGolfNow.