John Daly withdraws from The Open after cart request denied
John Daly made waves at The PGA Championship after he was allowed to use a cart. Many in the golf world watched with bated breath for a decision on if he would be allowed to do so at The Open Championship next week.
The answer? No. Although John Daly was allowed to do so at Bethpage Black due to the Americans with Disabilities Act, The R&A announced that he wouldn't be allowed the same treatment for this year's Open Championship.
Daly had thought he would be able to use a cart for The Open due to the Americans with Disabilities Act. John Daly has stated that he suffers from osteoarthritis in his right knee, and the affliction makes it difficult for him to walk, much less make it through an entire round of golf without a cart.
Being that the Open Championship isn't in America, the same rules don't apply. The R&A felt that a cart shouldn't be allowed, and that walking is an integral part of the game.
At 53, it has been quite a while since Daly finished well at a major. He only has one top 20 finish since the start of the 2006 season, and has missed the cut in 20 of 25 events.
There is at least one person who benefits from the ruling made by the R&A on John Daly's status. Kevin Streelman found out that he was offered a replacement spot. The way that it happened was a little informal, to say the least.
Streelman posted a screenshot from his email on how the invitation was received. His post makes it seem like it was a nice quick email from The Open, saying there is a space for him if he would like to play. Based on the brevity of the email, it almost seems like a prank at first.
Streelman gladly took the space, and will now be travelling to Royal Portrush to take part in this year's Open Championship. This will be the first time Streelman has played in The Open Championship since 2015, where he missed the cut.
Whether or not you feel like a cart should be allowed at a tournament, much less a major, John Daly has likely played his last Open Championship. If they are not going to allow carts, it is very unlikely that he ever enters into another one.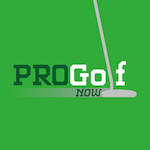 For any of those who wanted to see Daly and his incredible outfits, you are likely going to need to wait for an event stateside, and hope that wherever it is he is set to play allows carts.