2017 Masters: Par 3 Contest Memories (Video)
A sign of changing times, the 2017 Masters Par 3 Contest field has new limits. But will it be the same?
The 2017 Masters will be missing Arnold Palmer and it will also be missing some traditional participants in the annual Par 3 Contest.
It's a delightful, playful annual pre-game party. There are old golfers and young golfers swinging their sticks. There are wives and girlfriends and little kids decked out in white caddy jumpsuits.
Children take their daddy's putts and it doesn't matter if they sink it or miss it, because nobody in the current Masters field really wants to win the Par 3 Contest anyway. Half of them don't even turn in a card. Many believe that winning the Par 3 is a curse.
Tournament participants, noncompeting past champions, and honorary invitees and their various entourages have for more than half a century swarmed onto the Augusta National 9-hole Par 3 course on Wednesday for a few hours of stress-relieving fun and frolic before the field gets down to business on Thursday.
But things have changed. The Par 3 Contest field has been limited.
Here's a sight we won't see again:
Also no more: The honorary Masters invitees have been uninvited to the Par 3 contest. Beginning with the 2017 Masters, only the Masters field and past Masters champions will be allowed to contend on Wednesday.
Two-time US Open champion Curtis Strange (1988, 1989) enjoys his standing honorary invite to The Masters Tournament. He doesn't bring his clubs to Augusta National and sees the sense of the new exclusion.
Strange explained how he feels about the situation to The AP's Doug Ferguson:
We had our time, and now it's their time. I think it's extremely nice that we're invited to come back with your spouse. It's been nice for these guys who want to hit balls and play practice rounds. But times change. I think with time constraints, they want to make it for players in the field. My sense is that the Par 3 was getting a little bit crowded and taking a little bit too long, and they wanted to streamline it. I think that's fine.
Curtis Strange will continue to enjoy his spectator role at the Par 3 Contest as well as the Tournament.
How many Aces will Strange witness this year? There were a record-breaking 9 in 2016:
Even if they can't tee it up any more at the annual Wednesday Par 3 Contest, the honorary invitees – US Open, Open Championship, and PGA Championship winners from before 2012 and all past US Amateur champions – will continue to receive their badges and $1000 in pocket money.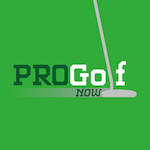 That's going to buy a lot of pimento cheese sandwiches and iced tea, and still leave some pocket change to rent one of those spiffy green lawn chairs so they can watch the 2017 Masters in comfort.