Welcome to Pro Golf Now, the All Golf news and opinions site brought to you by the FanSided Network. Pro Golf Now is dedicated to providing top-notch All Golf news, views, and original content. This site also serves as a community for like-minded fans to come together to catch up on the latest news and to discuss their passion.
Meet the Team
Sports writer for more than 25 years, having covered Final Fours, BCS National Championships and more. Avid golf fan. Kentuckian.
The host of Late Night Shots Podcast. Varsity Boys golf coach for Nooksack Valley since 2014. I play golf, softball, and basketball in my free time. Love watching and listening to the Seattle Mariners, the Baltimore Ravens, and the Portland Trail Blazers. Proud Husband and Father of an awesome son and beautiful new baby girl.
She has authored numerous golf articles, two golf books, Fred Couples: Golf's Reluctant Superstar and Venus on The Fairway (co-authored with Debbie Steinbach) and produced more than 250 golf television programs. In addition, she has consulted for PGA Tour Productions, the PGA of America and the World Golf Hall of Fame. She is a founding member of Women in The Golf Industry. Bissell's on-line articles have had more than 1,000,000 page views.
Bill Felber is a retired newspaper editor and author of seven books including The Book On The Book, A Game of Brawl, and Under Pallor, Under Shadow. His latest book, The Hole Truth, is a cross-era and cross-gender examination of the best players in professional golf history from Old Tom Morris to the present. With respect to both baseball and golf, his area of expertise is in cross-era performance comparisons.
I have been playing fantasy sports since 1992! I am a passionate fan of sports. I play daily fantasy sports every week! I have been married to my wife Dawn (the most awesome wife on the planet) for over 17 years. I am also the proud father of Hannah Madison. I love attending all of my daughter's volleyball games. These ladies provide the inspiration for me to live each day to it's fullest.
I am an Iowa State University grad working as a freelance sports writer. I am an avid Cyclones, Minnesota Timberwolves, Chicago Cubs and golf fan.
2020 University of North Florida graduate trying to make my way into the sports journalism world. If there's any sports on, I'll watch it. Especially the Tampa Bay Rays, Jacksonville Jaguars, Tampa Bay Lightning, Florida Gators, and Chelsea F.C.
I'm a golf guy who enjoys the history, travel, friendships, and oddities of the game. Some of my fondest memories have happened out on the course. I bet that's true for you, also.
Avid New York Sports Fan living in Boston. Love watching, writing about, and playing golf. Will always go for the green on the driveable Par 4.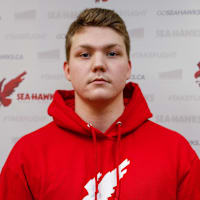 Born and raised in Newfoundland, have played and watched golf my whole life. 20 years old completing a communications major at Memorial University. Also huge habs/giants fan.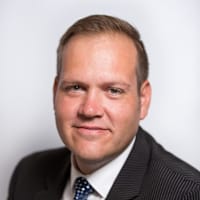 Ex-lawyer turned writer working as a freelance writer. Golf and Motorsports fan.
Write for Us
We aren't called FanSided for nothing. Our network of sports, entertainment and lifestyle sites are powered by fans that want to cover their passions! Whether you are just looking to get your start in online media or you want to contribute to your favorite site as a hobby, FanSided wants to hear from you.
Our work is regularly featured on SI.com and Bleacher Report and many FanSided writers have gone on to work full-time in online media. FanSided hired over ten of its own writers in 2013 and there are currently FanSided alums working at other major media outlets and with professional sports teams.
Whatever your goal, FanSided can help your voice be heard. If you are interested in writing for any of our sites, please be sure to check out our openings page and fill out our application.
About FanSided
The idea of FanSided was born in 2007, when two brothers felt that their favorite team, the Kansas City Chiefs, was being under-covered by the mainstream media. Taking matters into their own hands, they launched Arrowhead Addict, a move that would spawn the creation of FanSided in 2009, a network of over 300+ fan-powered unique sports, entertainment and lifestyle sites dedicated to team-specific, sport-specific, genre-specific, and fanbase-specific coverage.
From sports, movies and TV to lifestyle and tech, FanSided has you covered.
Executive Team
Best co-founded the company in April 2007. He manages the growth of the network from a business and financial standpoint.
Blake joined the company as a partner in 2011, overseeing the network's technology, product, and advertising efforts .
Patrick Allen
VP, Content & Strategy
Patrick is VP, Content and Strategy for the FanSided. He has been with the network since 2009 when he was hired to be the expert at Arrowhead Addict. He currently heads up FanSided's editorial headquarters in Chicago and is proud to be a fan of the world champion Kansas City Chiefs. To ensure his head doesn't get too big, he continues to cheer for his home town Cleveland Browns and Cleveland Indians. The Cleveland Cavaliers winning the NBA Championship was the greatest day of his life. Go Buckeyes.
Advertise/Contact Us
Let's stay in touch. If you'd like to advertise with us, partner with us or have feedback, please fill out our contact form.
Email us: progolfnow@fansided.com
Write us: FanSided Inc. - 225 Liberty Street, New York, NY 10281
Disclaimer
This site is strictly for informational and entertainment purposes, and is in no way affiliated with any product, brand, or topic covered on the site. It also claims no rights to the trademarks featured or mentioned on the website.