Phil Mickelson at Several Crossroads in Storied Career
Phil Mickelson is a rare and exceptional golfer. He proved it by winning a PGA Tour event as an amateur, staying in college to graduate, and then going on to win another 43 PGA Tour titles, including three Masters, a PGA and the British Open.
Except for that elusive U.S. Open, there isn't a single marquis, professional event Phil Mickelson is lacking.
Now, however, Mickelson seems to be at a crossroads, and not just one.  Playing at the Arnold Palmer Invitational, he missed the cut, an occurrence that unfortunately has become more commonplace for him. Certainly, he'd like to think it wasn't his age showing. He turns 50 in June.
"I'm a little frustrated that I haven't gotten off to the start this year I would like, but it doesn't feel like — I'm not discouraged," he said after posting, 87-83. "I don't feel like I'm that far off, but yesterday's score was a little disappointing."
His best finish in the 2020 season was a 3rd at the AT&T Pebble Beach, a tournament he won in 2019. Other than that, he has five missed cuts and some mediocre finishes.
Phil Mickelson, though, is lucky. He didn't need last year's AT&T victory to be able to play the PGA Tour.  He has a lifetime exemption already, twice over, as the magic lifetime exemption number is 20 victories.  It means he can enter any regular PGA Tour event he wants.  But this year's schedule isn't completely to his liking.
"There's a lot of things that are up in the air for me that are going to be played by ear this year, because we have the Olympics as well, and so a lot of tournaments that I have played in the past I may play, I may not play," he said earlier in the year at the American Express.
Complicating things, Phil Mickelson's world golf ranking has now fallen to 60th. If it drops lower than that, he will not automatically qualify for U.S. Open.  Right now, he's in the WGC Dell Match Play but not the WGC-FedEx, which requires a ranking inside the top 50.
That impacts his planning.
"I don't have a set schedule like I've had in the past, because I don't like playing too many new courses because I don't know the courses that well, and it takes a little bit extra energy to learn the course and feel like I'm prepared," he explained.
Regardless, he said he's playing 22 weeks this season. He's played nine of those, and with The Players and at least three majors, that leaves nine more to fill out the year if he is not in the U.S. Open.  As a past champ, he gets in the Masters and British Open. On PGA points he gets into the PGA.
The current PGA Tour schedule also impacts preparations for the big events because he likes to play the week before them.
"Heading into the majors my schedule's kind of in flux in all of them because it just doesn't really, I'm not real excited about the tournaments that are the week before," he explained before leaving Bay Hill. "They don't really help you in the majors, and yet I like to play, so I don't really have a good set formula to head into the majors this year."
The tournament before the Masters this year is Valero Texas Open.   Before the PGA, it's AT&T Byron Nelson at Trinity Forest, a course that has received mixed opinions from players. Before the U.S. Open, it's the Canadian Open, and before the British Open, it's the Scottish Open, which Mickelson has won in the past.
However, the reason he likes to play the week prior to majors is he likes to have tournament-like conditions to keep himself sharp.
"When are you going to see greens at 13 with crosswinds and rough that, like, that's hack out and fairways that are 27-yards wide. You just can't find a setup like that until you get out on Tour," he insisted.  "Even like the Korn Ferry Tour and every other tour, the European Tour, they're just not set up the same. So, I find the best way to get acclimated to those conditions and compete is to play on (the PGA) Tour."
When Mickelson does turn 50, it's not likely he'll switch over to PGA Tour Champions.
"It's nice to have the option to move over to another Tour, but it's also nice to have the challenge of competing out here," he said earlier this year about the opportunity to make the switch. "When I stop hitting bombs I'll play the Champions Tour, but I'm hitting some crazy bombs right now."
He noted that as most players get into their 40s they lose clubhead speed and distance, but as is well documented, Mickelson has been able to retain it.
"I had a five, six-mile an hour club head speed increase last year. A little bit of commitment in the gym, a little bit of work ethic and all of a sudden there's no reason that physically I can't do today what I did 15, 20 years ago, in fact I'm doing more," he said at the American Express.
Now another new wrinkle is in the picture, and that is the proposed Premier Golf League. Could Phil Mickelson be a candidate for that? If other high-quality players don't join it, he would not have the same kind competition as he has on the PGA Tour. But if he did join it, he would certainly bring them the kind of name recognition they need.
"I'm curious to see how the first six months go. And then I'll start to weigh some decisions," he said in January. "There's a chance that if I do what I expect then I may end up competing for years out here. And there's a chance that maybe I am misguided in my thinking and that I should move over."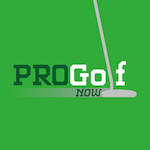 Regardless, Phil Mickelson is in a great position. Exempt for life on the PGA Tour.  About to be qualified for the PGA Tour Champions. And a potential opportunity out there to join another circuit. The first two choices have some certainty, and the last is a total unknown.