PLAYERS Championship: Golfer Picks to win at TPC Sawgrass
Next on the schedule is the Players Championship at TPC Sawgrass. Here are the golfer picks to win from the group at Pro Golf Now.Each year, it gets brought up by people in the golf world that the Players Championship is the "fifth major". Whether or not you agree on that part, we can all agree on one thing. It's going to be a great event.
From the location of TPC Sawgrass, to the iconic holes on the course, to the talent-laden field that will be showing up, the Players Championship makes for a great event in the lead-up to The Masters.
For the player picks last week at the Arnold Palmer, none of us managed to bring you the winner, Tyrrell Hatton. We did get you 3rd, 4th, and 5th place courtesy of Sungjae Im, Bryson DeChambeau, and Rory McIlroy.
You could argue that the Players Championship might have the most talent of any of the events that we have seen on the calendar so far this year, outside of the Presidents Cup or maybe the Tournament of Champions. Even then, this is an event that is quite heavy with impressive golf resumes.
Let's get to it. Here are the golfer picks to win the Players Championship from the staff at Pro Golf Now, starting with the tournament favorite.
Rory McIlroy
Mike Randleman – In an excerpt from the weekly power rankings…
"No one has won the Players Championship in consecutive years. Rory McIlroy has as good a chance as any to end that streak.

Though he rightfully received some jeers for his middling play on Sunday at the Arnold Palmer Invitational last week, McIlroy also deserves praise for grinding out his seventh straight top-five finish with a T-5."
Jon Rahm
Bill Felber – He's a steady, reliable horse in big events, which is a trait I like.
Matt Coles
Richie Randolph – He finished T12 last year and was in the driver seat before a final round 76 derailed his championship bid. Rahm will get it done this year; he ranks 3rd in Strokes Gained: Total this season and will pick up his first PLAYERS trophy in 2020!
Chris O'Day – I'm jumping in with the favorite pick here at Pro Golf Now and taking Rahmbo. As long as he doesn't get into it with his caddy, everything should be fine. Through five official events, he has finished 10th, 2nd, T-9th, T-17th, and T-3rd. Push it back to last year, and you can add in six more top 12's, three of which were top-fives. Jon Rahm gets his first win of the season, and carries that momentum into the Majors window.
Bryson DeChambeau
West Valentine – He made a late charge last week and he's hungry to make a splash. I think he is the next guy to be saddled with "Best player to never win a Major." The Players is almost a Major and it would be a huge confidence boost to him.
Hans Geevers – Bryson arrives at this week's event in a very good form. DeChambeau finished fourth at the API last week.
Dustin Johnson
Kathy Bissell
Patrick Reed
Kasey Kuhrts – I like Patrick Reed this week. No matter what people say about Patrick, he is one of the best golfers in the world. He always seems to make big putts when the pressure is on and seems to always be near the top of the leaderboard in big-time tournaments. I think Patrick can get the second biggest win of his career this weekend at TPC Sawgrass!
Adam Scott
Connor Schmidtke – TPC Sawgrass sets up well for premium ball-strikers and the Aussie has been striking it as well as anyone to start 2020.
Hasn't finished outside the Top-12 in the past 4 runnings of the Players Championship, so look for him to feature once more.
Jordan Perez
Hideki Matsuyama
Eric Sedransk – TPC Sawgrass is a ball-strikers paradise with its tight corridors. Ranked 3rd in strokes gained tee to green (behind Tyrell Hatton and Rory McIlroy) the course sets up perfect for him. Hopefully, his ice-cold putter (T198) will catch fire. The Japanese sensation is due for a win.
Tommy Fleetwood
Ben Criswell – A good bet this week considering THE PLAYERS isn't a major championship.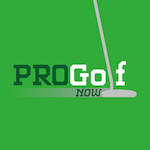 Best of luck to everyone this week at the Players Championship.