Suzy Whaley: "14 Percent Uptick" in Golf in June
While COVID has created an enormous number of problems for everyone and for nearly every industry, for many golf course owners, business is more than good. It's great. Just listen to Suzy Whaley.
At the PGA of America press conference at the PGA Championship, Suzy Whaley, President of the PGA, said "We have seen so much play on the upswing. In June alone, we are almost a 14 percent uptick in the game, really due to the advent of having golf be a game that lends itself to social distancing."
The press conference is an annual event this held at the championship, this time with PGA CEO Seth Waugh, Suzy Whaley as President of the organization, and typically others who are PGA of America staffers, but this week including Kerry Haigh, Chief Championships Officer. Haigh is known for being the golf course setup guru. Nearly all the players love the way he presents the course, the rough, the greens, the pin placements.
In her remarks, Suzy Whaley noted that PGA professionals are taking COVID and social distancing very seriously. But at the same time, the PGA wants more people to come out and enjoy the game. As states have opened up, many golfers are doing just that. As she pointed out, it's a healthy way to go outside, get some exercise, and still socially distance.
Early on, the PGA developed golf protocols for Covid in what they call Back2Golf which is a three-phase program consistent with the CDC guidelines. Phase I is individual play with limited golf operations, which many of you have seen. But for the professional, it also covers things like the kind of signs needed, staffing, eliminating cash payments, how to deep clean a facility and more.
Phase II adds league play, lessons, gatherings for under 50 people, and more. Phase III is what we will all hope to return to after a vaccine and/or drug therapies are found to treat the illness. Normal.
With the elimination of any on site galleries at this PGA Championship, the ability for corporate hospitality has been reduced to practically nothing. Yet the PGA has worked out some special experiences for sponsors.
"We have done a lot of virtual things around this," CEO Seth Waugh explained about conducting business in the time of COVID. "We are going to do some of those over the weekend, trying to make sure that I'm speaking on Zoom calls for some of those partners and others are, as well, trying to give them an inside look."
In addition, there's additional on-site signage that will be seen on television. Golf has enjoyed increased ratings, so that's an unexpected bonus.
In a strange twist, Waugh noted that having so many new, virtual experiences for audiences, as well as the first shot to last shot coverage on ESPN, ESPN+, and CBS, has actually attracted some new sponsors to the PGA for future events.
While this PGA won't be like any other, Suzy Whaley hoped the PGA Championship would "lift people's spirits."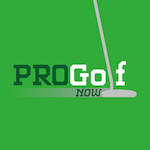 As Waugh pointed out, it will be the first and only major this golf season. The U.S. Open and Masters actually fall after the PGA Tour 2020 season ends.