U.S. Open: A Big Name Player Will Win at Winged Foot
Just as there are horses for courses, there are courses for horses and courses for long shots. Winged Foot is a course for horses like Rory McIlroy, Dustin Johnson, Justin Thomas, Collin Morikawa, and Jon Rahm.
While it's not a guarantee that the next U.S. Open champ will be McIlroy, Johnson, Thomas, Morikawa, or Rahm or someone else at the top of the World Golf Rankings, it is more likely that it will be someone who is at least in the top 20. The reasoning is not based on who's playing well or who has a new driver or who played well at the PGA or the Tour Championship. It's based on the kind of course Winged Foot is and who the past champions were at that course.
For example, look at the Olympic Club in San Francisco. If there was ever a course to deliver U.S. Open upsets, it is Olympic. Olympic is where Jack Fleck beat Ben Hogan in a playoff. It's where Billy Casper overcame Arnold Palmer in a playoff. It's where Scott Simpson defeated Tom Watson. Where Lee Janzen beat Payne Stewart. Where Webb Simpson overcame everybody who lasted to Sunday.
Now, don't get me wrong. There is not a thing wrong with those who won there. They are fine players. They won the U.S. Open. Billy Casper, for instance, won 51 PGA Tour events, but at that U.S. Open, he beat Arnold Palmer, who was nearly every golf fan's favorite at the time. That's the kind of course the Olympic Club is. It doesn't give you the "most popular" winner, but it gives a deserving winner. It's hard to find another course that does this as often as Olympic Club.
Hazeltine GC in Minnesota is another course that has given us a surprising variety of champs. One is Tony Jacklin, the first European to win the U.S. Open. But it also gave us Payne Stewart in a playoff over Scott Simpson, four years after Simpson beat Watson at Olympic. The two most surprising champs at Hazeltine were Rich Beem and Y.E. Yang. They both beat Tiger Woods. Those were more than surprises. They were shocks.
Now, look at some of the winners at Winged Foot, starting with Bobby Jones.
In 1929, the year before his Grand Slam, Jones won the U.S. Open at Winged Foot in a marathon 36-hole playoff that was an absolute blowout. He defeated professional Al Espinosa by – this is unbelievable — 23 strokes. If it's not the biggest victory margin in history, never mind U.S. Open history, it has to be close.
Why it took another 30 years for the USGA to revisit Winged Foot isn't known except by some people at the USGA who are likely no longer around for comment. However, in 1959, the U.S. Open came back to the storied club. This time the winner was Billy Casper, taking his first major and seventh tournament title by defeating Bob "He's got no shot" Rosburg. According to some reports, Casper played a bit like Jordan Spieth – from a lot of sand and rough. Casper's secret weapon, like Spieth's in years gone by, was his putter. He needed just 117 putts over the four rounds. In a U.S. Open, that's practically a miracle.
Then there was what has become known as the "Massacre at Winged Foot" in 1974. The winner was Hale Irwin, his first U.S. Open and his third tournament as a professional. It was a year when Johnny Miller won eight times, so Irwin had to consider himself fortunate that Miller didn't challenge. Of course, Miller had won the U.S. Open at Oakmont the prior year, shooting a 63 in the final round. Many thought the horribly hard 1974 U.S. Open course setup was payback for Miller's low score.
How hard was it? Apparently, it was so difficult that Jack Nicklaus putted off the first green.
Quotes from those on the scene at the time were memorialized in a Golf Digest. The most interesting one early on is from Sally Irwin who said her husband had dreamed that he won the U.S. Open beforehand. That's interesting because he had the same kind of dream in 1990 before winning the U.S. Open. Because of his age in 1990, he was less inclined to believe the dream, but he did win in a playoff over Mike Donald.
In 1984, we were treated to a showdown of long hitters when Fuzzy Zoeller, who had won the 1979 Masters, and Greg Norman, who was in his second year on the PGA Tour. Norman had already won the European Tour Order of Merit (Money List) in 1982.
Zoeller survived the week for his second major. Norman, unfortunately, captured the first of what would become many seconds in majors.
Now we reach what is nearly modern history with the PGA Championship victory by Davis Love III at Winged Foot, four shots clear of Justin Leonard. You'll remember it as the tournament where the rainbow appeared over the 18th green as Love was getting ready to putt. The rainbow lasted long enough to make great video and photo history.
Finally, in 2006, Geoff Ogilvy. This result puts Winged Foot's reputation as a course that delivers known quantities at risk. But there were plenty of knowns who had a chance that year and failed to par the last hole. Colin Montgomerie. Jim Furyk. And most memorably, Phil Mickelson. Ogilvy had defeated Davis Love III at the Accenture Matchplay earlier that year. So, he had some game, even if he wasn't quite a household word like Bobby Jones.
So that should give you some idea of what kind of champ will be crowned at the U.S. Open this week. It's most likely someone you've heard of, or in other words, don't bet the long shot. It's not, typically, a course for that.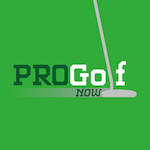 Just hope that any player who has a hard time finding the fairway as Mickelson did in 2006 brings his 3-wood or 4-wood and uses it. There's no excuse for not knowing the lessons of that year!