U.S. Open: can Jon Rahm win first major championship title?
As this week's U.S. Open gets underway, Jon Rahm will be seen as one of the favorites. Can the Spaniard win his first major championship?
As the U.S. Open gets underway this week at Winged Foot, Dustin Johnson will be the favorite, based on his red-hot play at the end of last season. But if there's a player who was almost as hot as Johnson, it has to be Jon Rahm.
While Johnson went 1-2-1 in the playoffs, Rahm was having a very solid postseason run of his own. At the Northern Trust, when DJ was blowing away the field, Rahm rallied on the weekend to finish in a tie for sixth place.
The following week, at the BMW Championship, Rahm made up a ton of ground on Saturday, then came all the way from behind on Sunday with a fantastic 64. He appeared to have won the tournament in regulation until Johnson holed a long birdie putt on the 72nd hole to send the tournament to a playoff. And that's where Rahm did DJ one better, making a 66-foot putt for birdie to claim the title on the first playoff hole.
At the Tour Championship two weeks ago, Rahm was outstanding for three rounds. He shot 65 on Friday, and 66 on both Sunday and Monday. It was the Saturday round of 74 that took him out of contention. He ultimately finished fourth.
Now, the 25-year-old Rahm will be among the favorites for the U.S. Open title this week. Rahm has yet to win a major, but has made some noise in his 15 major championship starts.
In 2018, Rahm, playing in the Masters for just the second time, placed fourth at Augusta. Later that year, he tied for fourth at the PGA Championship.
Last year, Rahm tied for ninth at Augusta, tied for third at the U.S. Open and tied for 11th at the Open Championship. Altogether, Rahm has placed in the top 25 in seven of his 15 major appearances, including four top 10s.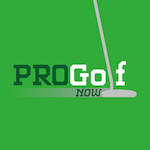 The main concern with Rahm's major championship history is that he has missed the cut four times, including twice at the U.S. Open (2017 and 2018). However, those results came from a player who is much different now than he was then.
Rahm has learned to control his emotions on the course and not let them get the best of him. He certainly has the game to compete with anyone in the world, including Johnson. Look for the Spaniard to be in the hunt this week. However, at the end of Sunday's round, Rahm will still be looking for his first major title.