Bryson Rises. Tiger, Phil Fall. Rory, DJ, Justin Hang On.
Face it, the U.S. Open is like the pretty girls or handsome guys who would never talk to you. They're magnetic but a little bit mean.
They pull you in closer with their stunning appeal and when you look their way, they turn around and talk to somebody else. You're crushed.
It's the same for about 120 of the 144 golfers who teed off on Thursday at the U.S. Open in an effort to win one of the biggest trophies in golf.
For Phil Mickelson, the U.S. Open trophy is Charlie Brown's football. He thinks he's ready to kick it. He thinks this time he has a chance. Lucy convinces him it's his. And at the last minute she snatches it away, and he kicks so hard at the air that he does several back flips before crashing painfully to the ground.

"I find that I've been playing very well at home, and I get out here where the penalty for a mis-hit is severe, and I find myself getting a little tight and a little steer-y, and playing some of my worst golf," he said after his round.
He was headed home to take a few weeks off and recalibrate. When asked if it was his last U.S. Open, he said he didn't know. He had to be sad to hear that asked. I hate to say this, but maybe he'll win a couple Senior U.S. Opens.
Tiger Woods had a bad day in round one and a worse day in round two.
"It's frustrating that I'm not going to be here for the weekend and be able to compete for this great championship," he said after his second round 77.
It has not been a good season of golf for him, mainly because he's suffering from the Fred Couples syndrome. Couples has a bad back. It means he can only do so much practicing before he hurts himself. Sometimes he does none at all. Because Couples can't practice as much as he needs to, his game suffers.
We just don't know whether, in Woods' case, if this is condition is temporary or if it is like Couples' situation, which is permanent. Because Woods won the Masters in 2019, it's hard to count him out, but this year has been his worst, results-wise.
Woods said he was going to rest a few days, then refocus.
"There's still one more major to go, and my title defense at Sherwood," he noted. The title defense at Sherwood is the ZOZO Championship.
Rory McIlroy, Dustin Johnson and Justin Thomas held on to fight another day.
Thomas in particular had a rough round. His 5-under starting score that was trimmed to 1-under after his first nine on Friday, and it was gone by his 10th hole. However, he clawed his way back to 2-under par, which is good enough for a tie for third.
"I drove it so bad that over the course of 18 holes, it's going to catch up to me, and it did on those first ten," Thomas said about the way he played.
Dustin Johnson isn't playing like the guy who won the FedExCup. But he's still there with a chance.
"With the conditions that we're supposed to have the next couple days, I don't feel like I'm out of it," Dustin Johnson said after a second round 70.
He was 3-over par in his first 18 holes and is now in 22nd place. It's a little far back, honestly, but the course proved on Friday that it can shred anybody's scorecard. Today's leader can be tomorrow's laggard. Just look at McIlroy. He went from a 67 in round one to a 76 in round two, showing what can happen from one day to the next. Like DJ, he's at 3-over and, with his skill, has also a chance.
Bryson DeChambeau held down the top spot for most of the afternoon at 3-under until Patrick Reed came along and bettered him by a shot. They will play together in the last group on Saturday.
DeChambeau was ecstatic, as he should be.
"I felt like a lot of things were working well for me. I was driving it well. My iron play was impeccable," he said.
The only problem he encountered was that the measuring device that he uses on the range was told him his wedges were going ten yards shorter than he was actually hitting them.
"My 47-degree flies normally 145. Well, last night I was hitting shots and it was flying 155," he explained.
Once they found that out, they made an adjustment, and it help DeChambeau have a good round on Friday.
DeChambeau doing well in a U.S. Open with his new approach of driving absolutely as far as possible is likely the USGA's worst nightmare. One drive today went 380 yards. Maybe others went farther, but one that I saw went 380.
There was probably some wind involved. However, Justin Thomas is also likely to give them indigestion as one of his drives on Monday went 377. Long-bomber Matthew Wolff had a drive of 362 yards. Thomas' and Wolff's were from Monday.
DeChambeau has already gone head-to-head with the organization a time or two, once over whether he could use a protractor and another time when he was not allowed to use a side-saddle or face-on putter. So, he adopted the Matt Kuchar arm-lock style which has worked for him.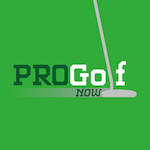 Can any of them top Patrick Reed? Saturday is all about moving up the leaderboard, so we'll find out who can attack Reed as well as the course and who can't. Reed is so tough, he and the golf course may be made for each other.