U.S. Open: Rory McIlroy makes his move on Saturday
Knowing that he needed a big round on Saturday at the U.S. Open, Rory McIlroy came up with just that. Now, he's within striking distance with 18 holes left.
After Rory McIlroy shot 76 on Friday at the U.S. Open, it appeared that the former world number one had taken himself out of contention to win a second title at the event. However, McIlroy bounced back with a big round on Saturday and he's right back in the mix with 18 holes to play.
McIlroy, who won the U.S. Open in 2011 at 22 years of age, was solid on another tough day at Winged Foot on Saturday. He started his round doing what players need to do in the U.S. Open, he made a lot of pars. In fact, the four-time major winner recorded pars on his first six holes on the day.
On the seventh hole, McIlroy got into red figures with a birdie on the par three. He would follow that with a par on the eighth hole before a birdie on the par-5 ninth hole got him to 2-under par for his round.
The momentum did not carry over as McIlroy made the turn. On the par-3 10th hole, McIlroy suffered his first bogey of the day to slip back to 1-under.
After a par on the 11th hole, McIlroy got that shot back with a birdie on the par-5 12th hole. Again, he was at 2-under par.
From there, McIlroy was just hanging on to his round. He would finish with six consecutive pars to complete his round of 2-under par 68. At the time McIlroy finished his round, he was one of just nine players under par on the day.
Amazingly, McIlroy has not won a major title since claiming the PGA Championship in 2014. That's a span of six years and 21 majors without a title for a player who is still one of the best in the world. His career started so quickly, with four majors in four years, that much more was expected from him.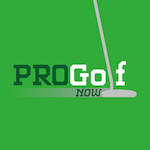 As the field fights the tough course and conditions at Winged Foot on Sunday, McIlroy will need his absolute best to rally from his 1-over par score through 54 holes. But it would not come as a surprise to anyone to see his name at, or near, the top of the leaderboard on Sunday, especially considering his experience in competing for major titles.
McIlroy needs to get back into the winner's circle in major championships soon. And after Saturday's round, he has at least put himself in position to compete for that chance in the final round.