Zozo Championship: how Phil Mickelson went 2-9-3-2 on Friday
If there is any player who could go birdie, quad, birdie, birdie at the Zozo Championship this week, it has to be Phil Mickelson. And he did.
If we have learned anything from Phil Mickelson over the years, it's to expect the unexpected. But Mickelson did something on Friday at the Zozo Championship that's going to be hard for even Phil the Thrill to match.
Stay with me on this one, this is unique, even for Phil. He opened his round on the back nine at Sherwood Country Club. Playing the 10th hole, Mickelson hit the fairway, then hit the green in regulation. He two putted for a par four.
On the 11th hole, Mickelson took an unplayable lie, and the penalty associated with it, on his way to a bogey six on the par five. And that's when the fun began.
Playing the par-3 12th hole, Mickelson hit his tee shot about 18 feet from the hole. He ran that putt in for a birdie two, getting back to even par in the process.
Then came the par-5 13th hole. There, Mickelson hit his tee shot out of bounds. He re-teed and hit his next tee shot out of bounds. Playing his fifth shot, he finally hit the fairway.
His sixth shot, however, came up short of the green, landing in a greenside bunker. He chipped to about eight feet but missed his putt for a snowman and settled for a quadruple bogey nine.
Amazingly, Mickelson was seemingly not bothered by what many players would see as a catastrophe. On the par-4 14th hole, Lefty hit the fairway, the hit his approach to about 20 feet. And, of course, he made that putt to get back to 3-over par on his round.
At the par-3 15th hole, Mickelson's tee shot landed about 15 feet from the hole. And, guess what, he made that putt for birdie as well. That left him at 2-over par.
That also means his scorecard looked wild. Mickelson went 2-9-3-2 on those four holes. Even for Phil, that's incredible.
Mickelson would make a birdie on the par-5 16th hole as well. That meant Lefty went bogey, birdie, quadruple bogey, birdie, birdie, birdie over the span of six holes. Amazingly, he closed his first nine with two pars, leaving him with a 1-over par 37 for nine holes.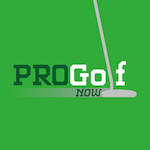 For Mickelson, his front nine on Friday was just another adventure on the wild ride that is Phil the Thrill.