Zozo Championship: Patrick Cantlay earns third tour win
Patrick Cantlay came up with a huge round on Sunday and held off Justin Thomas and Jon Rahm to claim the win at the Zozo Championship.
Patrick Cantlay has long had promise on the PGA Tour. On Sunday at the Zozo Championship, Cantlay got the best of fellow 20-somethings Jon Rahm and Justin Thomas to earn his third career tour victory.
Cantlay's round on Sunday started in fine fashion. He birdied the first and second holes to jump out to a 2-under par start. After a par on three, Cantlay would birdie the fourth hole, and he was 3-under through four.
After a par on the fifth hole, Cantlay birdied the par-4 sixth hole to get to 4-under on his round. He would then par the seventh hole to stay at that number.
Cantlay ran into a little trouble on the par-3 eighth hole, when he missed the green to the right and was unable to get up-and-down. That left him with a bogey and dropped him to 3-under par. But he bounced right back with a birdie on the ninth to close his front nine with a 4-under par 32.
On the back nine, Cantlay had a stretch of holes that put him in front to stay.
It started with a birdie on the par-5 11th hole, a birdie that got him to 5-under par. After a par on the 12th hole, Cantlay had a three-hole stretch that put the event away.
That stretch started with a birdie on the par-5 13th hole. Cantlay followed that with a birdie on the par-4 14th hole. Then he birdied the par-3 15th hole. That marked three birdies in a row and got Cantlay to 8-under on his round.
He did slip up a bit on the 16th hole, suffering just his second bogey of the day. But with Rahm and Thomas breathing down his neck, Cantlay was able to par the final two holes to claim his third tour win.
Cantlay came to the PGA Tour with the highest amateur credentials. While at UCLA, he was considered the top collegiate golfer in the country. He won the Fred Haskins and Jack Nicklaus awards and was the top-ranked amateur in the world.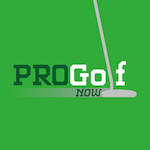 After battling a back injury that slowed his progress, Cantlay now seems to be completely healthy. His win on Sunday at the Zozo marked the third straight year that he has claimed a win on tour.
There's no reason that Cantlay cannot regularly be in the mix to win, just like Rahm and Thomas. He has the talent and he seems to gain confidence with every win.