Zozo at Sherwood: Clash of the young titans
Cantlay rides a superior short game to victory at Sherwood
A perfectly valid argument could be made that no tournament all this season will mirror the tour's young elite quite as well as this past weekend's Zozo Championship at Sherwood Country Club.
The event, conducted at Sherwood due to the Covid-19 pandemic, was dominated by three of the game's best members of the Under 30 Club. Patrick Cantlay, 28, beat Jon Rahm, 25, and Justin Thomas, 27, by a single shot.
It would surprise nobody if those three names dominated play during the 2021 season. His victory moved Cantlay into fourth place on that list at present; Thomas is also among the top 10 and Rahm stands 12th.
When they tee it up for the Winter Masters at Augusta in a couple weeks, expect all three to be among the betting favorites.
At Sherwood, each man positioned himself to win by accentuating his strengths. In the end, Cantlay just did a slightly better job of it.
Those strengths, by the way, present the kind of contrast in styles that fortify one of the premises that make golf a great game: There are several ways to win; you just have to find the one that works best for you.
You can win by driving the ball well. That's the formula Bryson DeChambeau espouses. DeChambeau was not in the Zozo field, but Rahm is also a superb driver, gaining an average of 1.138 strokes per round – as measured by Strokes Gained Off The Tee — due to his play off the tee.
At Sherwood, Rahm was the best of the top trio off the tee, picking up 1.242 strokes per round off the tee. That gave him the head start he expected on both Thomas and Cantlay, neither of whom are quite in his class in that aspect of the game.
Both, however, acquitted themselves well at the long game this week. Cantlay, averaging 0.342 strokes gained off the tee, upgrade his performance to 0.499, almost exactly a half stroke. Thomas (.241 for the season), did better, producing 0.727 strokes gained off the tee per round for the week.
You can also win by stiffing you irons so close to flags that birdie is a distinct possibility. Of the three, Rahm has also had marginally the better of it in his approach shots. Again, that held up at Sherwood. Carrying a 0.643 average in that area, he nearly doubled that at Sherwood, picking up 1.105 strokes on the field with his irons.
Based on raw numbers, Cantlay did not match that. But by comparison with his usual performance, he did even better. Coming in averaging 0.267 Strokes Gained Approaching the Green, he gained 1.023 strokes per round, staying hauntingly close to Rahm. In fact while Rahm came home a lofty sixth in Strokes Gained Approaching the Green this past week, Cantlay ranked just two spots behind him in eighth.
Thomas also improved his numbers, but only from a season average of 0.637 to 0.653…not enough to hold off Cantlay.
Routinely on Tour, the winner ranks high among the week's best putters. Where Thomas did help himself was in the place where he usually stars, on the greens. Averaging 0.751 Strokes Gained for the season, he putted to a 1.241 Strokes Gained pace this week. That ranked fifth in the field, about three-tenths of a stroke ahead of Cantlay (0.928) and nearly a full stroke better than Rahm (0.267)
For all his reputation as a big-moment putter, Rahm has not been especially consistent on the greens so far this season. He is averaging -0.045 Strokes Gained putting. In that context, his positive score in the putting stat, even if only marginally so, was constructive.
But it was Cantlay who made the big move in this area. Averaging just 0.187 Strokes Gained on the greens for the season, he gained 0.928 strokes on the field this week. That actually erased Rahm's usual advantages at the long game and gained him ground on Thomas relative to their season averages.
It also threw the contest to the trio's work around the greens, an area where Cantlay excels. Averaging 0.621 Strokes Gained around the green for the season, he picked up 0.561 strokes at Sherwood. Thomas, by contrast, only gained an average of 0.14 strokes around the greens, a total that is significantly worse than his 0.596 stroke average in that category of performance.
Rahm, who is normally little better than average around the greens (0.071 SG), was, not surprisingly, little better than average at Sherwood, at 0.147.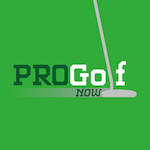 In short:
Cantlay: While he dominated his closest challengers around the greens as he would have been expected to do, it was his strong iron play and putting that made the difference. Cantlay was three times his usual self from the fairways and five times better than normal on the greens. That was enough to offset the advantages his fellow competitors normally hold on him in those aspects. His Strokes Gained per round was 3.011
Rahm: Played the better long game and the better iron game of the three, as he would have been expected to do . But he failed to enhance his marginal short game and putting abilities. Those lapses beat him. His Strokes Gained total for the tournament was 2.761 per round.
Thomas: As is usually the case, Thomas was the best putter of the three. He improved his tee work to stay with Rahm. But like Rahm, his stroke-saving around the greens was ordinary at best, costing both of them a solid half stroke relative to Cantlay. That turned out to be the difference. Like Rahm, his Strokes Gained per round ended up at 2.761.