The Masters: good news, bad news from Augusta on Tuesday
With the Masters approaching, on Nov. 12-15, there was news from Augusta National Golf Club on Tuesday. Some good, some bad.
There was good news and bad news regarding the Masters on Tuesday. As with almost everything else in 2020, there will be a number of changes at Augusta National this year.
The good news, at least for those of us who will be watching from home, is that ESPN's College Gameday will broadcast live from Augusta National on the Saturday of Masters week. It will be an interesting dynamic to have the Gameday crew live from Augusta on that day and something that both college football fans and golf fans should enjoy.
In more good news, six-time Masters champion Jack Nicklaus and three-time winner Gary Player will be on hand to hit the ceremonial first tee shots again this year. Despite the lack of fans, this will provide a sense of normal for Masters fans.
Not all of the Tuesday news was good.
The bad news is that there will be no par three contest on the Wednesday before the tournament this year. Augusta National Chairman Fred Ridley made that announcement on Tuesday, stating that the fact that no fans can be in attendance would dampen the fun that the par three contest is known to bring.
"The fun and excitement of watching Masters competitors with their friends and family is what makes the Par 3 Contest such a special part of Masters week," Ridley said. "We know that experience could not have been replicated without guests and patrons at Augusta National, and we eagerly anticipate the opportunity to bring back this signature tradition."
Annually, players bring their families on the par three course for a lot of fun. Augusta National has determined that not only would it be no fun without fans, but that it also might pose more of a risk to players and their families who could spread the COVID-19 virus among each other.
Augusta National also announced that the first two days, players will play in threesomes and that both the first and 10th tees will be utilized. This is due to the limited amount of sunlight that is available in November, as compared to October. On Saturday and Sunday, when the field is cut to the top 50 players and ties, all players will go off number one.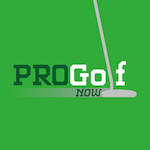 The changes are necessary for this year to protect the players, caddies and volunteers at Augusta National. And while it won't be the same without the par three contest and other traditions, at least the Masters is being played and we should be happy about that.