The Masters 2020: Dustin Johnson primed to earn green jacket
Dustin Johnson won the FedEx Cup just two months ago, proving he was clearly the best player in the world. Can he prove it again at the Masters?
Many things have changed over the past couple of months. But has so much changed that Dustin Johnson should not be the favorite at the Masters this week?
Think back, to long, long ago. OK, it wasn't that long ago. Really, just think back to the FedEx Cup Playoffs in August. It was a three-week stretch that made it clear that DJ was the best player in the game.
Remember how he beat the field at the Northern Trust by 11 shots? That's right, 11 shots. Johnson was 30-under par for the week in a dominating performance in Boston.
The next week, DJ went to the BMW Championship in Chicago and was on his way to winning again. But Jon Rahm got hot down the stretch and, after making a 60-foot birdie putt on the first playoff hole, Rahm beat DJ.
No worries for Johnson, though. He went to the Tour Championship with the lead and he held it all week long. Xander Schauffele actually shot a better score that week, but DJ had the advantage of having a lead before the event started, and he claimed his first FedEx Cup championship.
Two weeks later, in the U.S. Open at Winged Foot, Johnson had a 73 on Thursday and basically took himself out of contention to win. However, he shot a 70 on Sunday and, while many may not have noticed, he finished in a tie for sixth.
Since that time, DJ has had a positive COVID-19 test and missed some time on tour. But last week at the Houston Open, DJ proved that he was back. He held a share of the lead in the final round before finishing in a tie for second.
So, why isn't DJ getting the love prior to this year's Masters? He has a history of success at Augusta National. Last year, DJ tied for second in the Masters, one shot behind Tiger Woods. In 2018, he tied for 10th.
DJ missed the 2017 Masters after falling down a flight of stairs. He was to be the favorite that week before his accident.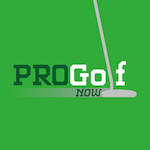 In 2016, DJ tied for fourth at the Masters and in 2015, he tied for sixth. All of this is to say that Johnson is not only one of the best players in the world, he's also one of the best players of Augusta National in the world.
It will be no surprise to see DJ don the green jacket on Sunday. The competition will be tough, but DJ has proven that he can beat anyone at any time.