RSM Classic: Kevin Stadler Has Brutal Day with 83, DQ
Kevin Stadler had a very bad day on Friday at the RSM Classic. Not only did he shoot the worst round on the course, he was disqualified.
Friday was not a good day for Kevin Stadler at the RSM Classic. And even after he finished his round, it kept getting worse.
Stadler, who is playing the PGA Tour this season on a major medical exemption, got off to a decent start at this week's event on Thursday in Sea Island, Georgia. He shot an even par round of 72 to open the tournament, meaning that he would have to shoot something good, but not great, in Friday's round to make the cut.
His round started in pretty good fashion. He parred the first four holes of the day to remain at even par. He bogeyed the fifth hole to slip to 1-over on his round.
Stadler then had a par on the sixth hole before another bogey, this one on the seventh hole, dropped him to 2-over par. He would par number eight and number nine to finish his front nine with a 2-over par 38.
Then came the back side, where the wheels came completely off.
Stadler completely butchered the back nine. It started with a bogey on the 10th hole. He followed that with a bogey on the 11th hole. And at that point, he seemed to see the writing on the wall, that he would not be around for the weekend.
He double bogeyed the par-4 12th hole to slip to 6-over par. He bogeyed the 13th hole. Then he double bogeyed the 14th hole. At that point, Stadler was 9-over par.
Stadler then bogeyed the 15th hole. That marked six straight holes that he recorded a bogey or worse on, not the kind of streak we normally see on the PGA Tour.
That streak finally came to an end on the par-3 16th hole, where Stadler recorded a par. But it didn't last, as he bogeyed the 17th hole to drop to 11-over on his round.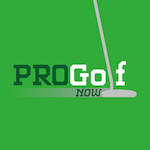 He did par the 18th hole to finish. But it was an 11-over par 83 for Stadler, leaving him in last place this week.
After the round, Stadler signed an incorrect scorecard which disqualified him from the RSM Classic. Just a brutal end to a brutal day for the veteran who is trying to get his full-time card back.