2020 PNC Championship: Top 5 Favorites and a Sleeper Pick
Find out which teams might make the most noise at this week's PNC Championship.
With the Holiday Season upon us and the PGA Tour on hiatus until early January 2021, golf fans are gifted with the 2020 PNC Championship at the Ritz-Carlton Golf Club Grande Lakes in Orlando, Florida.
The PNC Championship is comprised of some of golf's biggest names, past, present and future, each partnered with a family member. The event includes a 40-player field, 20 teams of two playing in a 36 hole scramble format.
The PNC Championship is headlined by present PGA Tour mainstays: Justin Thomas (OWGR #3), Matt Kuchar (OWGR #37) and Bubba Watson (OWGR #44). It also features Major Championship winners from golfs past: Lee Trevino (6x Major Champion), Nick Price (3x Major Champion) and Greg Norman (2x Major Champion). Most notably, teeing it up this week at the PNC Championship are golf immortals Tiger Woods, Gary Player and LPGA legend, Annika Sorenstam.
Defending champions Team Langer (Bernhard Langer and son Jason) will look to stave off stiff competition from the likes of Team Thomas (Justin Thomas and father Mike), Team Furyk (Jim Furyk and son Tanner) and Team Woods (Tiger Woods and son Charlie). Below are the Top 5 favorites heading into play this weekend and one "little" sleeper.
Justin Thomas and father Mike Thomas (+250 via Oddsshark.com)
It's easy to see why Team Thomas is the favorite to capture the 2020 PNC Championship. Justin, World Number 3, and his father Mike, PGA Master Professional and Titleist Ambassador, figure to form a tandem that will be tough to beat. Given where Justin's play has been of late, he could shoot 20-under by himself. But most importantly, Justin will rely on his longtime instructor, Dad, to keep his competitive nature in check in order to secure a victory for Team Thomas. While Mike will surely just be along for the ride, he will make some timely birdie putts as well.
Tiger Woods and son Charlie Woods (+600)
Another father and son tandem, Team Woods, has the second best odds to win the PNC Championship at +600. At only 11 years old, Charlie will be the youngest participant in the field and the tournament's history. Tiger, with 15 Major Championships to-date, is here to show the young pup some new tricks. Charlie, following in his father's foot steps, is already dominating the Junior Golf circuit, and looks the part of a future PGA star. Charlie, a terrific player in his own right, is going to drop some jaws this weekend. His fluid swing and playful trash talk will leave viewers salivating for more. If anyone knows the trials and tribulations of the spotlight at such a young age, being a future golf superstar and the weight that title must accompany, all young Charlie has to do is ask Dad. After all, his "Pops" is simply the G.O.A.T.
Bubba Watson and father-in-law Wayne Ball (+650)
Not much is known about Bubba's father-in-law Wayne's golf game, but one must assume he can play. With odds to win the PNC Championship at +650, Bubba will have to put on a clinic for this duo to be in contention on Sunday. Bubba will put on a show at the Ritz-Carlton Golf Club Grande Lakes. Hitting bombs off the tee, high cuts, high draws, punch shots and flop shots. You name it, he's got it. Bubba will be must-see-TV at the PNC Championship.
Bernhard Langer and son Jason Langer (+750)
The defending champions, Team Langer, have the fourth best odds at +750 to retain their title at the 2020 PNC Championship. This tandem knows how to play off each other's strengths. Team Langer won last year's PNC Championship at 24-under par, besting Team Lehman and Team Goosen in a playoff. Jason, a Junior at Penn and a member of their golf program, was exhibiting some great play at last years tournament and is an even better compliment to his father's consistent play. In a format like this, Team Langer will have a tough time surrendering the title. Bernhard is looking to win the PNC Championship for the fifth time this weekend.
Matt Kuchar and son Cameron Kuchar (+750)
At the 2018 PNC Championship Team Kuchar finished T-9 at 17-under par, nine strokes behind the winner. Matt Kuchar, World Number 37, will need to bring his solid all-around game to the Ritz-Carlton Golf Club in order for this team to finish inside the Top 5. Cameron, at 13-years old, has a vested interest in the game of golf, like his dad. Cameron also finished in 3rd at the Brunswick Junior Classic earlier this year. Team Kuchar is tied with Team Langer at +750 odds to capture the 2020 PNC Championship title.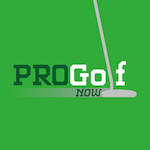 Sleeper Pick: John Daly and son Little John (+1600)
With odds to win the 2020 PNC Championship at +1600, Team Daly aims to take home their first PNC Championship title since they first played together in this event in 2016. Since 2016 their finishes are as follows: T-8, T-9, T-2 and 5th. Other than Team Woods, Team Daly is the marquee tandem in this weeks field. John, a two-time Major Champion, still possesses that famous "Grip-It and Rip-It" mentality on the golf course, and the apple doesn't fall far from the tree. Earlier in November Little John committed to play collegiate golf at the University of Arkansas, where his dad played for the Razorbacks from 1984 to 1987. Little John has big game and will put on a spectacle over the weekend. Team Daly is the sleeper pick to win the 2020 PNC Championship and Team Daly's first.