REVIEW: Swing Away provides cultural experience for golf fans
Swing Away is a golf movie that showcases the life of a Greek citizen, while also shining a light on golf in the country.
When we think of Greece, we think of it as being one of the best travel destinations in the world. However, there is some great golf that can be played, and that's what the movie "Swing Away" wants to tell golf fans.
The comedy stars Shannon Elizabeth and John O'Hurley among others. Elizabeth is heavily known for her roles in the American Pie series while O'Hurley was popular as host of Family Feud and for his appearances on Seinfeld.
The film was made to introduce the sport of golf to places like Greece, known more for their love of soccer. We follow the journey of Zoe (Elizabeth), an LPGA Tour star from Chicago who came to stay in Greece while on a suspension.
She then befriends a ten-year old girl named Stella who has taken up golf, and hopes to get better. They get together and prove a formidable team.
This also brings the town together as well. Glenn (O'Hurley), a wealthy American man wants turn the village into a popular travel destination. Zoe and Stella come up with a plan that could potentially save the town.
The film did a good job of showing some of Greek culture, while still being golf heavy. It also brought several laughs, and made you think about golf in Greece differently.
Here's a portion of an interview I did with George Stephanoupolos, a lead producer in the making of the film. This, courtesy of SportsTownChicago.com.
The Rhodes course in Greece quietly played an important role in Swing Away also.
Golf courses are arguably the most significant aspects of the sport, and it was no different in Swing Away. The main playing scenes were shot at Afandou Golf Club in Rhodes, one of the oldest courses in Greece.
The track also has a mini story of its own in the film, being looked at as a rundown location. Sheep are even seen early on roaming the course.
Yet, it becomes home for Zoe and Stella. This shows that no matter what course you play on, golf is still the same.
The film wanted to show us golf is a sport played all around the world, including Greece.
Swing Away is a solid golf comedy that takes in the beauty of Greece in a unique way. Some scenes showed the natural beauty of the country, while others showed city life.
It also shows you that golf isn't just for the wealthy like it has been stereotyped for the longest time. It shows that, no matter where you come from, anyone can pick up a golf club.
Some golf films take us back in time, others show off the game in a funny way, while keeping key golf elements. Swing Away brings culture, humor and the grand old game, and mixes it into one pot.
Not only does the movie do a good job of introducing golf to places like Greece, it also makes golf fans see it differently. When golfers visit Greece, they may not realize that there is quality golf that can be played there.
Santorini is one of my dream places I'd love to visit. I would love, to hit a 9-iron off of one of the balconies and into the ocean.
Greece also is home to one of the best golf courses in the world in Costa Navarino. But, since there are only eight tracks in the country, it is easy to overlook it.
Overall, Swing Away is a movie that anybody who loves golf will enjoy. A good blend of golf and Greek culture brings a unique spin to golf cinemas. You can learn about Swing Away at SwingAwayMovie.com.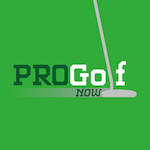 Did you get a chance to see "Swing Away"? If so, what did you think? Let us know in the comments section or let me know on Twitter @ChiGolfradio.