THE PLAYERS Championship 2017: Pro Golf Now staff picks
The Pro Golf Now staff makes their picks for the 2017 edition of THE PLAYERS Championship.
THE PLAYERS Championship is finally upon us and we here at Pro Golf Now couldn't be more excited. THE PLAYERS is considered by many to be golf's unofficial fifth major and I'd say that most of us are on board that boat as well. There are so many great stories surrounding this week and there's sure to be some great drama come Sunday evening, especially not knowing what the 17th hole will bring us. So to try something a little new here, we gathered up some of the PGN staff and asked them to make their picks for THE PLAYERS. Enjoy and feel free to fight us in the comments section at the bottom of the page.
Elizabeth Bethel, Site Expert
Jon Rahm may be a rookie but he's playing with the confidence and skill of an experienced competitor. As I watched him navigate the slippery slopes of Augusta National I wondered at times if he's channeling Seve Ballesteros. The 22-year old Spaniard who's 12th in the OWGR and 4th in FedExCup points is looking more and more like he may be the one to challenge Dustin Johnson for the top of the world rankings, and that challenge could well begin this week at TPC Sawgrass. Rahm's Farmer's Insurance Open win is just the beginning. His runner-up finish at the WGC-Match Play and third-place finish at the WGC-Mexico Championship tell the story. Jon Rahm is playing to win. Although his short game still needs to be sharpened up, Rahm ranks 2nd on the TOUR in SG: off-the-tee (1.116) and SG: tee-to-green (1.947) and he's 3rd in SG: total (2.347). Those are the stats that could put Rahm within reach of the top of THE PLAYERS leaderboard Sunday afternoon.
Luke Norris, Site Expert
There's a lot of great options out there this week but I've got to go with Tiger Woods. Oh, wait…is he not playing this year? What….too soon? But seriously, the field is stacked this year with a ton of great players, a lot of whom are playing together the first few days, and I'm going to pull from one of those groups and go with Hideki Matsuyama. At 25, he's only played THE PLAYERS three times but he's gotten better each and every year he's played Sawgrass, going from 23rd in 2014 to 17th two years ago and seventh in 2016. He's the fourth-ranked player in the world, has won five of his last 15 events and is becoming more and more comfortable with the Stadium Course each and every time he plays it.
Sam Belden, Site Contributor
Going by recent results, it's tempting to endorse DJ, but the world No. 1 has never had very good luck at THE PLAYERS. Rory McIlroy, on the other hand, has looked great since his return from injury, and with four consecutive top-15s, he's definitely figured out what it takes to contend at TPC Sawgrass. He won the European Tour's flagship event back in 2014 so I see no reason why he can't pull off the same feat on this side of the pond.
Brandon Raper, Site Contributor
This week at THE PLAYERS Championship, all eyes will be on Dustin Johnson. Or Jason Day. Or Rory McIlroy. Or Jordan Spieth. With all due respect to those guys, the one I'm looking for right now is 2015 champion Rickie Fowler. Fowler still often doesn't get the credit he deserves. In just nine starts this season, Fowler has a win, four total top-10 finishes and just two finishes worse than 16th. Missing the cut at the Zurich Classic isn't great but that won't keep people off the Jason Day train this week either. Fowler has passed this test before and he knows what it takes to win at TPC Sawgrass. Most importantly, Fowler is balanced. He ranks 33rd in strokes gained: off-the-tee, 24th in strokes gained: around-the-green and a masterful sixth in strokes gained: putting. Simply put, there are no glaring holes in his game right now and that's what will make him a two-time PLAYERS Champion. Not overrated anymore, I bet.
Carter Mackenzie, Site Contributor
TPC Sawgrass is one of those courses where the lines between a great week leading to a potentially career-defining win and a missed cut is razor thin. THE PLAYERS Championship, aka golf's fifth major, has also historically produced winners that are on the "best to have never won a major" list, though they do seem to eventually get one. It definitely is one of those tournaments that you almost have to lose once or twice before you learn how to win, although the list of Champions is littered with winners that missed the cut just the year before and miss it when they go back to defend. As matter of fact, since 1982 when the tournament moved to Sawgrass, no one has successfully defended there. Due to his track record at Sawgrass and momentum from earlier in the season, I like Justin Thomas. He has overall game for Sawgrass, has some pelts on his wall and has recent experience of success and failure to fade the heat come Sunday.
Kathlene Bissell, Site Contributor
Dustin Johnson– He's world No. 1. He has multiple victories already this year. He's a straight driver of the golf ball. He grew up on Bermuda grass. He's a good-enough putter. His back doesn't seem to be bothering him. And according to a report on the Golf Channel, he told his brother Austin during the practice round that the drivable, par-4 12th hole was an iron and wedge all week. If DJ's not going for that green, then he's looking to play whatever club he has to in order to get the job done. That's the only way to play a Pete Dye course.
Richard Pyle, Site Contributor
Dustin Johnson was red-hot before a back injury derailed his chances to gain the coveted green jacket. Coming into THE PLAYERS this week, he placed tied for second in his most recent outing at the Wells Fargo Championship, which is a great place to be considering most back injuries require a lot of torque when players are swinging clubs with such force. He's the world's top-ranked golfer for a reason and a victory this weekend will erase all doubt on his health.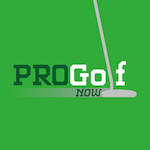 Be sure to check back in with us all week for all the latest updates from THE PLAYERS Championship at TPC Sawgrass. And don't forget to head on over and like the Pro Golf Now Facebook page and follow us on Twitter at @ProGolfNow.