Saudi International: Golf stars in high-priced, no-win position
The Saudi International is the newest event on the European Tour schedule. However, in its first year, it's also by far the most controversial. And it's left top stars like Dustin Johnson and Justin Rose in absolute no-win positions.
The Saudi International takes center stage on the European Tour this week, and in a vacuum, it's a remarkable event. Golf is growing at an incredible pace, particularly in the Middle East, which has (to put it lightly) not always been known for being a particularly progressive place, especially when it concerns Western culture.
Of course, unfortunately, none of this takes place in a vacuum. In fact, today's society is the most connected it's ever been, for better and for worse. And while the export of some of golf's top stars to a new locale doesn't seem like a bad thing, it's also tainted by the current political climate, specifically referring to massive troubles concerning the Saudi government.
It's an uncomfortable topic, but one that must at least be addressed. Perhaps 20 or 30 years ago, it wouldn't have been this way, but that's not how we live in 2019. World No. 1 Justin Rose, No. 2 Brooks Koepka, No. 3 Dustin Johnson and reigning Masters champion Patrick Reed are just a few of the stars set to tee it up at Royal Greens Golf and Country Club at King Abdullah Economic City.
The stated mission of this tournament is to grow the game of golf in the Kingdom of Saudi Arabia. It's a message that the government has sent with several "Western" events within the Kingdom over the past year or two, including a scheduled match between Rafa Nadal and Novak Djokovic (called off due to a Nadal injury) and multiple events held by World Wrestling Entertainment.
Let's not pretend for a moment that major sporting events haven't taken place in countries with questionable human rights backgrounds. The Sochi Olympics in 2014 went off pretty much flawlessly, despite massive Olympic building corruption inside the Kremlin and Vladimir Putin's move to annex the Crimean state. Much of the same can be said of China when Beijing hosted the 2008 Games, with countless further examples through history.
But with the Jamal Khashoggi murder still fresh in everyone's minds, the continued attempts by the Crown Prince to use sport as a PR effort at best – and a distraction from continuing crimes at worst – make venturing into Saudi Arabia a no-win prospect for all involved. That is, until you remember just how much money is changing hands.
The Saudi International: Paydays versus politics
Before I go any deeper, let me be clear – there is nothing wrong with professional athletes and entertainment companies doing what's in their own best interest. A seven-figure appearance fee, on top of whatever they may earn in prize money, is nothing to scoff at, no matter how rich we know many of these players to be.
In addition, they are under no obligation to step outside the boundaries of their jobs to make a statement if they choose not to. But choosing not to do so also results in an understandably immense backlash. In many ways, the biggest problem is with the European Tour's decision to do business in Saudi Arabia, as they could have nipped this whole thing in the bud. Granted, they have the same issue as players writ large (well, larger), but if the Saudi International doesn't exist, then at least this particular issue never becomes one.
What it boils down to is this: the athletes and entertainers who come to Saudi Arabia, especially the upper echelon, are very well compensated for their visit. As a result, none have been particularly willing to come out and bite the proverbial hand that feeds. Johnson, Rose, Koepka, Reed and Bryson DeChambeau have all given variants of the "I'm a golfer, not a politician" line.
This won't be popular, but that's okay. Rose went a bit deeper, acknowledging that the tournament does offer him more to play for.
"Yeah, sure, politics. I'm not a politician, I'm a pro golfer," Rose said in his winner's press conference after the Farmers Insurance Open. "There's other reasons to go play it. It's a good field, there's going to be a lot of world ranking points to play for, by all accounts it's a good golf course and it will be an experience to experience Saudi Arabia."
Johnson and Koepka were a bit more terse, to be generous. "I'm going over there to play a sport I'm paid to play," Johnson said. "It's my job to play golf. Unfortunately, it's in a part of the world where most people don't agree with what happened, and I definitely don't support anything like that. I'm going to play golf, not support them."
Form Koepka: "I'm not going to get into it. It's going to be an unbelievable field of golf there. Hopefully, you can spread some goodwill through golf when you're there."
Some players did turn down the invitation, of course, including Paul Casey and Tiger Woods. Neither was particularly vocal about the decision not to go, but it's a safe bet that the final call was that the trip was more trouble than it was worth, for a variety of reasons.
Hope for the Saudi International to be more than a PR move?
As someone who loves the game of golf, of course my hope is that this is a legitimate inroad for sport from outside the Kingdom to help open its borders, but none of that will start unless those in power are serious about opening their minds. To call that questionable in this instance would be putting it very mildly, but it's not entirely out of the realm of possibility.
For my movie buffs out there, the ending of Rocky IV comes to mind. If you haven't seen it, there's a 33-year-old spoiler ahead. Rocky Balboa ventures to Soviet Russia to battle Ivan Drago on Christmas Day in Moscow. At first it's simply a mission to avenge Apollo Creed, who died at Drago's hands in an exhibition match earlier in the movie.
As Rocky keeps coming back from a brutal beating by Drago, the partisan Soviet crowd slowly turns in favor of the scrappy American. In his victory speech, Stallone's iconic character closes with a simple bit of wisdom.
"I guess what I'm trying to say is…if I can change…and you can change…everybody can change!"
Clearly the message here is that a single boxing match ended the entire Cold War, or something like that. I'm a believer in the power of sports to bring people together, even to change cultures. But it goes slowly, over the course of years and decades, not the four days of a golf tournament. And real life, no matter how much we wish it to be, rarely has such a neatly tied-up ending like we get from Hollywood.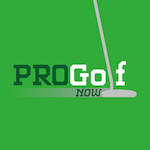 The players who are making the trip to the Saudi International this week do have the opportunity to be a part of something big, especially as it relates to their jobs. I would love nothing more than to live in a world where the root cause of all this is finally snuffed out like the dying flame of a centuries-old candle. But until then, the unfortunate reality is that they will continue to be faced with these no-win scenarios.