Brooks Koepka: His 2019 PGA TOUR season was one for the ages
Brooks Koepka has firmly placed himself in the elite class on the PGA TOUR, and it had everything to do with an amazing 2019 season.
Brooks Koepka has reached a point in his career where greatness is simply expected of him. Coming from his humbler beginnings, heading to Europe out of Florida State and earning his PGA Tour membership full-time in 2014, that's a testament to the work he's put in over a lifetime.
In many ways, golf fans like us are spoiled by greatness. From generation to generation, talents come along that change the game. From Hogan and Snead, to Arnie, Jack, and Tiger, we bear witness to moments that build careers and legacies. So it begs the question, where does Koepka's outstanding 2019 stand up against some of the greatest in the game's history?
First, let's peek into the stats of Mr. "it's fashion, bro" himself from this past season. Koepka finished first in the regular season standings for the FedEx Cup, sits atop the World Ranking, and led the official money list on the PGA Tour. He finished in the top ten in driving distance (10th), eagles (third), birdie average (eighth), scoring average (fourth), and strokes gained (ninth).
Koepka made it to the winner's circle three times, with the PGA Championship victory at Bethpage being the high point of the year. He finished in the top four in all four majors this season, made 20 of 21 cuts, and was the Wyndham Rewards Regular Season Champion. He was simply unstoppable when his game was clicking on all cylinders. The real question now becomes, was his 2019 one of the best seasons we have ever seen? Folks, flip open your history books and prep yourself for a trip down memory lane.
The easiest player comparison when it comes to great seasons, at least in the modern era, is Tiger Woods. There are almost too many great seasons to look at when talking about the Big Cat. Almost. Still, let's take his 2001 season as potentially the closest comparison to Brooks Koepka's 2019. Tiger made 19 cuts in 19 events played, won five times, accentuated by his second victory at the Masters, and solidified himself as golf's greatest modern player.
Woods finished the season in the top ten in driving distance (third), greens in regulation (fifth), eagles (fifth), birdie average (fourth), and scoring average (first). While Tiger obviously had the better overall season, Brooks' numbers were not far behind the 81-time PGA Tour winner's from 2001. It's also a very, very different game today, with significantly deeper competition week in and week out than what Woods was facing. It's the "Tiger Effect", and Koepka is right there at the front of the pack.
Moving back in time one step farther, let's check out Phil Mickelson's 2000 season. Lefty made 21 cuts in 23 events played, won four events, most notably the Tour Championship at East Lake, and finished second three times. Keeping our same parameters intact, Phil finished the season in the top ten in driving distance (third), eagles (second), birdie average (fourth), and scoring average (second).
He would have finished higher in all of those stats if it wasn't for Tiger having arguably the greatest season of all time. Mickelson finished with 12 top tens that year, a 52% rate. To compare, Brooks Koepka finished 2019 with nine top tens in 21 events, a 42% rate. Once again, the nod most likely has to be given to Lefty, but Koepka would have been right at the heels of Phil (and Tiger) in 2000.
With comparisons to the best two players of the modern era, it proves that Brooks Koepka's name deserves to be in the discussion for player of the year honors for 2019. In all honesty, finishing fourth or better in all four majors alone should put you in the preliminary discussions at least. His only competition for the award will be Rory McIlroy. The Northern Irishman had arguably his most consistent season by making 17 out of 19 cuts, and finishing in the top ten in 14 out of 19 events, a ridiculous 73 percent clip.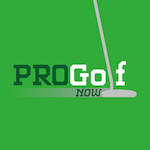 Most would agree that Rory is the bigger fan favorite of the two, but Brooks's light shines brighest when the pressure is at the highest echelon. Regardless of who eventually wins the title of Player of the Year, Brooks Koepka's 2019 should be remembered as one of the most impressive seasons in PGA Tour history.