2019 Presidents Cup: Did Tiger Woods Pick Correctly?
Presidents Cup captain Tiger Woods made his captain's picks last week.
Following his wire-to-wire victory in Japan, no one was surprised when Tiger Woods picked himself to play this December in Australia. No one will debate this selection (if they do I will personally fight them) and the Big Cat rounded out his roster with Tony Finau, Gary Woodland, and Patrick Reed. Did he make the right selections for the Presidents Cup?
Reed – the artist formerly known as Captain America – proved to be the most controversial choice. After his infamous blowup at the 2018 Ryder Cup, some questioned if he should be welcomed back to the US team. The 2018 Masters Champion earned a pick from Woods after a strong finish to 2019, as he won a playoff event in Jersey City and had a plethora of high finishes in Asia.
The Americans have only lost one Presidents Cup (way back in 1998) and picking the Augusta State product opens Tiger Woods up for criticism if his heavily-favored squad falters. Is Reed going to disrupt the team room and give the Internationals a chance?
While the seven-time PGA Tour winner does come with baggage, picking him for the 2019 Presidents Cup is the right decision. The 2018 Ryder Cup disaster notwithstanding, 'Captain America' has earned his nickname with an 11-6-4 record across the Ryder and Presidents Cups since 2014. He is a fierce competitor and he is primed to regain the trust of American fans at Royal Melbourne this winter.
Many argued the Playing Captain should have selected Reed's frenemy, Jordan Spieth. Spieth is mired in a brutal slump, not notching a win since the 2017 British Open and showing few signs of life with his driving or ball-striking. Many people, like Chris Solomon at No Laying Up, thought the three-time major champion should have received a pick.
Despite his lack of form, there is a strong argument for including Spieth; his hot putter and bulldog mentality are dangerous in the match-play format, and his status of one of America's brightest golfing stars could have validated a pick.
Should Woods have picked the Texan in favor of Gary Woodland, Tony Finau or his old partner Patrick Reed? In short: no.
Despite his incredible pedigree and the near certainty that he will be included in future teams, picking Spieth would have been reckless by Woods. While his putter ensures he could keep some matches competitive, the former University of Texas prodigy has been flat out bad this year. He ranked 176th (!) in Strokes Gained: Off-The-Tee in 2019 and a putrid 145th in Strokes Gained: Approach The Green.
If his name did not have such brand recognition, this debate would not have even started. Imagine Spieth participating in an alternate-shot format where he handicaps his partner nearly every hole with poor driving or iron play?
Jordan Spieth is a massive talent and there is little doubt he will regain his form and return to contention; Tiger Woods made the right choice to not bank on a sudden turn from him at the Presidents Cup.
While Big Cat had solid selections that should lead to an American victory this December, the decision to not pick Kevin Kisner was surprising. Kisner is a match play savant, having gone 2-0-2 in the 2017 Presidents Cup and dominating the 2019 WGC Match Play Championship with a 6-1-0 record en route to victory. Along with this, the former Georgia Bulldog is well-liked by his American teammates and would be perfectly suited for the team room in Australia.
One knock against Kisner is that he is 35 years old and does not figure to be included in American teams for the next decade, like Reed and Finau. However, the South Carolinas' style of play is well-suited for the hard, fast conditions expected at Royal Melbourne. Leaving off the US Open champ would have been monumentally difficult, but swapping out Woodland for Kisner would have made sense.
Tiger even received a 2nd chance to pick the man affectionately called 'Kiz' when Brooks Koepka withdrew from the event with a knee injury. Instead, Eldrick played it safe and went with his buddy Rickie Fowler.
Fowler has been on four Ryder Cup and two President Cup American teams since 2010 and is a stalwart in the team room. With a career record of 7-10-6 for America in International competitions, the former Oklahoma State phenom is a fine selection that will surely make Justin Thomas and other Americans happy in the team room.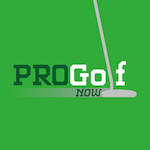 The Americans will be heavily favored in Australia and the theme from Woods' captain's picks (and replacement pick) is safe. While leaving Kevin Kisner off the team seems odd, Tiger Woods filled out his team admirably and the Americans are still primed to continue their dominance over the International Team at Royal Melbourne this December.