Golf Tips: Don't miss out due to a bit of Cold Weather
It's winter time, and most of the united states is much colder than they want to be. In today's golf tips, we look into why it's still worth getting out there.
Yes, it's a lot nicer to play golf in 70 degree weather. In today's golf tips, I want to express a few of the reasons why playing in the bad weather isn't always that bad.
Before you explain why it's impossible where you are from, I know that it just isn't possible for a certain amount of people to play golf right now. Excess snow, 40 MPH winds, or insane amounts of rain that make your course look like the Everglades.
That isn't that large of a segment of the golf community though. If you are one of those people, that just means one thing.
Go play somewhere else. Whether it is a golf vacation, or maybe a trip to golf school, take advantage of the fact that it is nigh impossible to play golf where you are currently at and head somewhere else.
This article is for the people who look outside at 40 degree weather, or a bit of wind, a bit of rain, or weather they just aren't used to.
Get out there and go play.
One, it is going to keep you a bit loose during these cold months, and likely get you some good cardio in as well. Most courses are going to have carts on cart path only, or have their carts put away for the cold months.
This means you are going to be walking anywhere from two to seven miles. When it's cold out, that turns into quite the event, and is going to be better exercise and cardio than most people would get during a workout.
Secondly, the course is likely to be fairly empty and quiet. If you are lucky enough to have a course that is in decent shape around you, take advantage of it. It is going to be much cheaper than it would be during the summer, and you can hit a ton of golf balls, working on shots that you wouldn't have an opportunity to do so during a busy part of the year.
Third, it's golf. Yeah, it might not be great out there, but it's still better than just about anything else that you could do.
I had some time the other day to go play, and went to a course not far from my home. It's a par 34 nine hole course, but has incredible drainage (which is the only positive).
It took me about 2 and a half hours to play 18 holes. That was including the time spent being stuck behind some more seasoned golfers in large groups.
Not only that, but being bundled up prevented me from swinging too hard, and kept my swing in check. Instead of a tired summer swing where you just wail on the ball, a winter swing is nice and contained, usually eliminating many of the little mistakes the average golfers sees.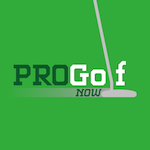 Get out there and play some winter golf. The worst that could happen is that you were playing golf. Still sounds like a pretty good day to me.