Hall of Fame golf course architect Pete Dye is dead at age 94
Pete Dye, one of only six golf course architects ever inducted into the World Golf Hall of Fame, died Thursday at age 94. Over more than a half-century of design, he fashioned more than 250 courses worldwide
One of the most prolific golf course architects in the sport's history, Pete Dye established the firm responsible for more than 250 courses in 27 nations around the world, including in 33 states in the U.S. Many were his personal designs. His 2008 induction capped a four-decade career as one of the game's most respected – and most controversial – course designers.
The courses bearing some of Dye's signature elements include several that are iconic in the golf world: TPC Sawgrass, Whistling Straits, the Ocean Course at Kiawah Island, and the Teeth of the Dog at Casa de Campo in the Dominican Republic.
Because Much of Dye's work focused around Indiana, seven courses in that state were recently organized as the Pete Dye Golf Trail. Those seven include another of Dye's iconic designs, the Pete Dye Course at French Lick Springs.
Dye was a native of Urbana, Ohio, born Dec. 29, 1925. A high school golf champion there, he enlisted in the Army during World War II and was training as a paratrooper when the war ended.
Following the war Dye enrolled at Rollins College in Florida, where he met his future wife, Alice. They were married in 1950 and moved to her home area in Indiana, where Dye went into the insurance business. An active amateur golfer, he won the state's amateur championship in 1958.
By that time Dye's career change was underway. He and Alice, who became his partner, designed their first course in Indianapolis in 1962, toured Scotland in 1963 and incorporated elements he saw there in his developing design business.
He and Alive opened his first well-known course, Crooked Stick at Carmel, Ind., in the mid-1960s. That course famously hosted the 1991 PGA Championship won by a then-unknown pro named John Daly. Courses followed at a prolific rate after that:
His most famous course, the Stadium Course at TPC Sawgrass, opened in 1980 and a few years later became the home of the Players Championship.
Dye was known for incorporating striking design elements, such as the island green 17th at Sawgrass. Among his most common and familiar touches were the use of railroad ties to buttress the walls of sand traps.
The Golf Course Superintendents Association honored Dye with its Old Tom Morris Award in 2003. The highest honor bestowed by that association is given for lifetime achievement. He received the PGA Distinguished Service Award in 2004, and in 2005 received the PGA Tour's Lifetime Achievement Award.
Dye developed a reputation for designing difficult courses – the term 'Dye-abolical' was created to describe them — and Dye never apologized for that trait. "The ardent golfer would play Mount Everest if somebody put a flag on top," he once said. But he credited his wife with the idea of the TPC Sawgrass island green. "Originally the water was just supposed to be on the right side," Dye said. But we just kept digging. And then one day Alice came out and said, 'why don't you just make it an island?'"
When he was inducted into the World Golf Hall of Fame in 2008, Dye became the fifth architect so honored, joining Donald Ross, Robert Trent Jones, Alister Mackenzie and C.B. Macdonald. Since then, a sixth, A.W. Tillinghast, has also been inducted.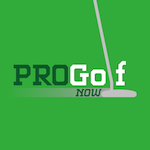 Alice Dye preceded her husband in death in 2019. His two sons, Perry and P.B., both are involved in the Dye family business, as is his niece, Cynthia Dye McGarey.