Sony Open: A Roller Coaster Finish to Windy and Wet Waialae
The end of the Sony Open was an incredible ride. It took what seemed like an hour to finish the last hole, as wild shots, hooked fairway shots, and rain provided an intense finish to the tournament.
It was already a great weekend for sports fans with it being a playoff weekend in the NFL. The Sony Open decided to get in on the action, providing just as much, if not more, excitement to finish off the weekend.
Brendan Steele bogeyed the 17th to drop to -11. Ryan Palmer tried to hit three wood from a fairway bunker and went off the stanchion above the giant tv on the edge of the course. He was unable to find his ball, and a bogey put him out of contention.
Webb Simpson was already in the clubhouse at -10, so Palmers -9 didn't cut it. Players had been delayed for quite a while as they tried to squeegee off the green, clearing a way for players to finish out. This caused plenty of golfers to have to wait, as groups piled up, and players waited in the fairway for over 15 minutes, most notably Brendan Steele.
Once Steele was finally able to hit his second shot, he hit a hard hook, landing behind the tents to the left of the green. Since it was a temporary obstruction, he got free relief and was able to hit a nice shot onto the green, only needing a two-putt to stay at -11.
Kevin Kisner had a shot to put some extra pressure and members in a potential playoff but was unable to convert the long eagle putt he saw on 18 and finished at -9 as well.
The pressure then fell to Cameron Smith, as he had an eight-footer to get to -11. He was able to drain it, and all of a sudden the entirety of the tournament's pressure fell to a four-footer for Steele. He was able to make it, and we would head to a playoff.
They would go to the tenth hole, both finding the fairway off of the tee. Cameron Smith would hit first, sticking it nice and close, to around xx feet. This would once again put the pressure on Steele.
This time, he wasn't able to convert, going way too far, bouncing off of the back of the green into the spectators. Luckily for him, he actually bounced it into a spectator, and only ended up a few yards off of the green.
Steele was unable to hit it close, leaving a 20-footer for par. He couldn't make it and tapped in for bogey. That means that all Smith had to do was two-putt from around 10 feet. He would do just that, knocking his first putt within a foot, and tapping in for the easy win.
Webb Simpson tried to make a charge today to get to -11 but just wasn't quite able to do it, making it one more top finish without a win for him.
Morikawa was another one that had a chance to make a run on Sunday but actually dropped a shot along the way, finishing at -5 for the event after a final round 72.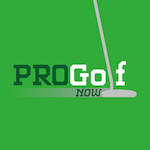 It was an incredible final day of golf, and was the perfect way to end the weekend regardless of what kind of fan you are. For those who were able to tune in to the Sony Open, it made for a great finish.