Slow Play and Pace of Play changes to be made on both Tours
Both the PGA Tour and European Tour are implementing new rules and penalties to combat a major issue in the world of golf. Slow play and the effect that it has on the pace of play in the game.
Ever since Bryson DeChambeau has become a part of the PGA Tour, slow play and pace of play have been a major talking point in the game of golf. No one likes being stuck with a slow golfer, and it is just as frustrating to watch on television.
Both the PGA Tour and European Tour are working on fixing the issue. Each side has recently announced changes, and they will be taking place over the next few months.
First up is the European Tour. They have been more active on the issue, and have been working and implementing changes to combat slow play since September. They tested a new timing system at the BMW PGA Championship and will continue to implement this trial this week at the Abu Dhabi HSBC Golf Championship.
Part of their system is to time each group as they play so that they can get a firm grip on those that are taking more time than is deemed necessary. Players won't need to look too hard to find out if they are falling behind, as on-tee displays will be there to let the players know their relative position to other groups.
They cracked down even harder than was originally estimated. The original plan was to hand out a one-stroke penalty if a player exceeded the time limit for taking a shot twice within a single round. It has been changed to twice throughout a single tournament and will be in place for this week's event.
Over on the PGA Tour, they have been looking at ShotLink for a few years now, studying shots to get a better idea of the time that each player takes, and the type of shots that take longest. Although the European Tour is putting penalties into place sooner, you could argue that the PGA Tour, while being later to the slow play fix, is taking a harsher line.
Starting at the RBC Heritage in April (it should be noted that this is after the Masters, and likely for that reason), the changes will start to take place. Instead of looking at groups that are falling behind, they are using ShotLink to focus instead on the players that are causing groups to fall behind. They have the technology to do so, and it is nice to see them using it to, hopefully, assuage the fans that have been crying out about the negative impact slow play has had on the game.
Players will be put on the "Observation List", which will put additional focus on players that have been identified as being one of the slow play culprits. The list will be based on the last ten tournaments and updated each week. The public will not be made aware of the list, but players will be notified.
Anyone taking more than two minutes to make a shot outside of exemplary reasons, like on the 18th at the Sony Open last week, will be given an excessive shot time for said shot. Two of those in a tournament will lead to a penalty, like on the European Tour, and each one in succession at the same tournament will be another one-shot penalty.
The fine has been increased as well, as they hope to deter the slow play issues, putting a monetary weight to help raise player awareness of the issue. This shouldn't affect too many players, at least according to PGA Tour CEO Tyler Dennis.
"It's a relatively small number… Over the last 12 years, 10 percent of the TOUR membership have averaged 45 seconds or more."
Personally, I love that they are working on penalizing those who have consistently been culprits. It should help to speed the game up for those that are watching it. Also, and potentially more important, it should cut out slow play for those that are growing up playing. If you don't see slow play anywhere and know that you can be penalized for it, as you learn the game of golf and start to compete, you are going to make sure it isn't a part of your game.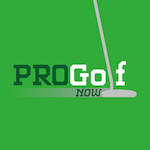 Again, it's 120 seconds for excessive time. That is a lot of time, and more than anyone in the world needs to take a shot. Cutting out these aspects of slow play is great for the game, and I am all for it. It's a step in the right direction, and both the PGA Tour and the European Tour should be commended for it.