American Express: Sleeper Candidates who could make noise
We've seen the favorites to watch for at the American Express this week. Here are some sleeper candidates to watch out for that could make noise.
The PGA Tour kicks off it's West Coast swing this week at the newly anointed American Express, formally known by upwards of ten different names. It's true, go ahead and check them out.
There aren't as many big names this week, as some of them have gone over to the European Tour to play in the Abu Dhabi HSBC Championship. Brooks Koepka and Patrick Cantlay are just a couple of the top golfers who have gone over.
We still have a nice field this week. Once again, this is a great opportunity for the mid-tier and lower golfers to get a jump in the FedEx Cup standings, taking advantage of the big boys not being around. The cutoff is going to be +5000, meaning 23 players don't qualify as a sleeper candidate this week. There's a strong and large group at +5000, but setting that as the line makes it more interesting. Sorry, J.T. Poston and Vaughn Taylor, no sleeper candidacy for you.
It's a similar case to last week at the Sony Open, and some of the long shots and sleeper candidates were able to take advantage. Including some of the choices from last week's piece.
Sebastian Munoz: MC (72-70), missed cut by one shot,
Lanto Griffin: T-7th (-8): An opening 71 made for a rough road, but he finished strong with 69-68-64.
Emiliano Grillo: T-21st (-5): Found plenty of green numbers, but also posted ten bogeys.
Hudson Swafford: T-57th (+1): A third-round 75 ruined all chances of a good week, spoiling an opening 69-67. Starting +5 through four holes on Saturday is what did it.
Ted Potter Jr.: T-7th (-8): One of the longest shots in the field, Potter continued his good course form, and posted his best career finish at the event.
88 FedEx Cup points for Potter Jr and Griffin are nothing to scoff at and can go a long way towards making the top 120 and getting into the playoffs.
Still, not quite good enough for me. Let's see if I can do a bit better this week, and get you a sleeper candidate to win this week's American Express.
Chex Reavie: +6600
Reavie has played well here in the past, finishing T-12th and T-17th in a few of his most recent appearances. None are as good as back in 2008 when he finished T-5th. He got his first win in 11 years in 2019 at the Travelers and will look to start the 2020 season off strong. One of the better approach players in golf, the 13th SG ranked Reavie will look to take advantage of his mid-game to score well this week.
Daniel Berger: +6600
Berger played very consistently here last year, shooting 67-67-69-68 and finishing T-12th. He has also been playing well this season, posting finishes of T-23rd, T-18th, and T-17th in his top-three finishes. When it comes to sleepers, finding someone like Berger with good course history and a recent strong stretch is exactly what you should look for once you get past the favorites.
Nate Lashley: +12500
Lashley looked like he might miss the cut here last year, opening with a 72. He overcame that by shooting 68-66-65 to finish out the week, nearly making the top 10. 68 instead of 72 would've gotten him to T-6th, and it isn't hard to speculate the possibility of that with the ease of scoring here.
His driving could get him into trouble, as he ranked 154th last year in SG. If he can put together an above-average week off the tee, his great approach game, 24th, and good putting, 40th, should put him in a strong position come Sunday.
Talor Gooch: +12500
There are a few reasons that I like Talor Gooch this week. First is his finish last year at this tournament. He finished in 4th place, only two shots back of Adam Long. He closed out the week with a -8 64.
That leads to the second reason, which is his ability to score well. In 2018, he finished T-65th but opened with a 65. Earlier this season at the Houston Open, he opened with a 64 and finished T-4th. I think he has a couple of incredible rounds this week and puts himself in a strong position to win.
Sam Burns: +50000
Another one of the youngsters on Tour, Burns was having a great year last year. That was, until a pickup basketball game broke his ankle, causing him to miss the rest of the season. He is back now, and looking to improve at a tournament he finished T-18th at last season.
It's been a rough go in 2019-2020 so far, but the American Express has always been a tournament you can score well at. Burns put up a 64 at the Sanderson this year, so the scoring is still there. I like him as one of the deepest sleepers available this week.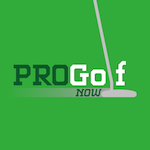 Could a long shot make their way to the winner's circle once again? Make sure to tune in to the American Express this week to find out.