Fantasy Golf: DraftKings Picks for the WGC-Mexico Championship
Next up on the PGA Tour is a joint event with the European Tour, as they head down to the WGC-Mexico Championship at the Club de Golf Chapultepec. Which means it's time for some fantasy golf picks.
Before we get started on this week's fantasy golf picks that you can choose over at DraftKings, let's run through a little breakdown for those who aren't familiar with how the process works.
Each golfer is given a set value, with the golfers more likely to win given the most expensive allocations. You have $50K to spend and need to fill out a roster of six golfers. There is a bit more strategy to it, as not only do you need to pick a strong group, but you need to make sure not to go all favorites, as that is going to be a common strategy. To win big, you need to stand out a bit.
That doesn't mean you should always shy away from the favorites. What you want to do is find a nice mix of top golfers, favorites, and then sprinkle in some underdogs or lesser-known players.
If you are interested in some of the top picks, you could always head over and check out our power rankings for this week, as that should give you a strong idea of who is likely to contend come to the end of the week. Later on in the week, you can catch a glimpse of some of the sleeper candidates we like for the WGC-Mexico, and the picks from our staff as well.
For now, let's take a look at filling out your fantasy golf lineup.
Dustin Johnson – $11,000
Yes, he is one of the favorites to win this week. For good reason. Look at how he has done throughout his career here.
1st: T-7th: 1st: T-14th: 1st: T-4th: T-12th
He crushes it, regardless of whether it was the WGC-Cadillac, or the WGC-Mexico, where he has won twice. DJ is good for a couple of eagles each tournament, and you know he is going to see plenty of other scoring opportunities. For someone with a great course/tournament history, he makes for a no-brainer to start your fantasy golf picks for the week.
Adam Scott – $9,600
Scott is coming off of a win at the Genesis Invitational and has turned in, not only nice finishes this year, but good finishes at the tournament in the past. Yes, they were when it was the WGC-Cadillac, but that didn't seem to bother DJ. Scott is one of the best this year when it comes to birdie average, as he has 88 through 20 rounds. That ratio gets him to 15th on the season, and he should be able to take advantage down south.
Sergio Garcia – $8,600
I'm not a fan of how he acts on the course, but when it comes to the WGC-Mexico, Sergio has played quite well here. He has finished T-6th, T-7th, and T-12th the last three years. Not only that, but it has been consistently strong scoring as well, with only one round at par, and the other 11 under par. He is 9th, 56th, and 53rd this year in SG in the first three categories (off the tee, approach, and around the green). If the putter is working this week (a lowly 221st), Sergio is a must for your lineup.
Scottie Scheffler – $7,100
Scheffler is a birdie machine, and it makes it hard to stay away from him on any given week. He is 3rd on the season with 189 birdies through 40 rounds. He looks to get back into his early-season dominance with his first trip to the WGC-Mexico. The two indicators of success for him will be GIR, where he is 23rd on the year at 71.94%, and off the tee, where is 13th at .633 SG.
Jason Kokrak – $7,000
Like Scheffler, this will be Kokrak's first time playing here. He is on many people's lists of those they expect to win their first tournament soon. Last year, he was one of the best on Tour off the tee and on approach shots, ranking 11th and 6th, respectively. If he can find that at the Club de Golf Chapultepec, he will be a great addition to your lineup.
Lanto Griffin – $6,700
Lanto Griffin already has nine top-25 finishes on the year, nearly making it there in every event that he makes the cut. As one of the cheaper options for this week, finding a bit of consistency at this price range is a nice grab. As long as he can find scoring opportunities this week, his putter is going to come through and get him some traction on the leaderboard. He is currently 14th in SG putting, and will look to continue that this week.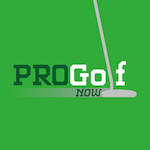 That'll do it for this week's Fantasy Golf picks for the WGC-Mexico Championship. Best of luck everyone!