Mickey Wright: Famed women's pro, has passed at age 85
During the 1960s, Mickey Wright dominated the women's game-winning 13 majors.
We were unable to find a permissible picture of Mickey Wright, although you can see a video of her below.
For much of the 1960s, Mickey Wright was to the LPGA Tour what Arnold Palmer was to the men's tour. That is to say, she was both a dominant and transformative figure.
Like Palmer, Wright, who died Monday at age 85, performed in major events almost as if on auto-pilot. Between 1958 and 1966, she won 13 recognized LPGA major events including four U.S. Opens. Over the course of her career, she accumulated 90 victories, 82 of them in sanctioned LPGA tournaments.
Only Kathy Whitworth, with 88, won more tournaments. But Whitworth stayed on tour for 23 seasons; Wright retired after only 14 full seasons, a victim of burnout induced by her celebrity.
"The pressure (on Wright) was so great," Whitworth recalled. "Sponsors threatened to cancel their tournaments if she didn't play. And knowing that if they cancelled, the rest of us wouldn't be able to play, Mickey would always play."
Mary Kathryn (Mickey) Wright came out of the California amateur ranks to make her presence known in the mid-1950s. The 1954 World Amateur champion, she turned pro in 1955, and one year later picked up her first victory, at Jacksonville.
She made her major mark in 1958, claiming both the LPGA, by six strokes over Fay Crocker, and her first Open win, by five strokes over Louise Suggs.
Over the ensuing decade Wright would become the women's tour's dominant presence. Consider this astonishing factoid: During the seven-year period between 1958 and 1964, the LPGA conducted 28 recognized major events. Wright won 12 of them – including at least one each year – and never finished outside the top 10.
In those days, Mickey Wright was every bit the tour workhorse that Whitworth identified. She competed in 33 tournaments in 1962, another 30 in 1963 and 27 in 1964. Of those 90 events, Wright won 34.
No wonder the Associated Press named her the Female Athlete of the Year in 1963, and again in 1964.
The difference between Palmer on the men's tour and Wright on the women's tour was that while both combined talent with personality, Wright never savored being the face of the women's tour as Palmer did on the men's side.
"I'm not real good as far as wanting to be in front of people," she explained. "It wasn't tolerable to me." She was in her mid 30s when she stepped away, returning only sporadically for select major events.
Wright was a five-time winner of the Vare Trophy, given to the LPGA player with the lowest seasonal stroke average. She led the money list four times, twice won four consecutive tournaments, and at various times held LPGA records for lowest round (62), lowest nine-hole score (30) and most birdies in a round (nine).
Wright was never more dominant than during the 1961 season. She won the Open by six strokes, took the Titleholders – the women's equivalent of the Masters – and routed the field at the LPGA by nine strokes. All that stood between her and an unprecedented women's grand slam was a victory in the final major, the Women's Western Open. She tied Betsy Rawls for second place, six strokes behind Mary Lena Faulk.
When Whitworth surpassed Wright's record number of titles, she dismissed the accomplishment, noting Wright's early retirement.
"She could have won 100 if she hadn't quit early," Whitworth said.
In case you haven't seen her swing, it was one that both Ben Hogan and Byron Nelson deemed one of the greatest.
Wright was elected to the World Golf Hall of Fame in 1976.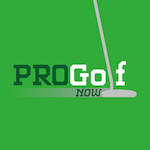 In "The Hole Truth, determining the Greatest Players in Golf Using SABRmetrics," I rated Mickey Wright as the fourth-best female golfer of all-time for peak performance, and the third-best for career performance. Only Annika Sorenstam, Yani Tseng, and Karrie Webb surpassed her for peak performance, and only Patty Berg and Louise Suggs had better careers.