What the PGA Tour Should Do About Those Tournament Tickets
Today, not for the first time, spectators were told that they would not be able to attend a round of a PGA Tour event.
Yes, it has happened before, as recently as last fall at the ZOZO Championship, and also in 2016 in the final round of the Farmers Insurance Open and in 2012 in the third round of the AT&T National. The entire American Express was canceled due to 9/11. But those PGA Tour decisions were calls made due to weather events and a national emergency.
Never has a PGA Tour round or event been called for fear of a viral illness. Now, the three remaining rounds of The Players and the next two PGA Tour events will not have spectators.
We can debate whether it was sensible or not to cancel, but the PGA Tour was acting out of an abundance of caution, not because any golfer was ill. Not because any staffer was ill. Not because any fan was ill. It was because the PGA Tour did not want to be seen as the cause for any fan's or family's illness from the Coronavirus.
As Jon Rahm said to the media about his family…
"I know it affects the elderly a little more, and I have an 85-year-old grandma with asthma, and I know it's a respiratory virus. So, I know she's a target, and she is close to me and dear to me. My brother has asthma, Kelly ( his wife) has asthma, Kelly's mom has asthma. I know it's a respiratory problem, so there's so many cases close to me that it could affect, so it is obviously my duty and everyone's to do as much as we can to prevent that even as hard as it is, it is what it is."
However, not having spectators creates a domino effect that will ripple through communities in Northeast Florida this week, just as it will in the Greater Tampa area next week and Austin, Texas, the following week.
Hundreds of charities will be impacted. The revenue from ticket sales, concessions, and hospitality, revenue which supports hundreds, perhaps thousands, of charities, may be lost.
"There are a lot of hard parts to a decision like this, and that's certainly one of them," PGA Tour Commissioner Jay Monahan said in the press conference where he announced no fans for the final three rounds of The Players, for the Valspar and for the Valero Texas Open.
"When you eliminate fans from a tournament, that you're eliminating a significant source of the financial underpinning of an event," Monahan admitted. "It's early to state what the impact will be, but there will be an impact, but the spirit of this organization, the spirit of our players, the spirit of our volunteers, the spirit of everybody associated with what we do will find a way to make up for it."
Monahan said that the PGA Tour will post information on what fans should do to get ticket refunds on their website.
However, what the Tour and fans could do is to offer to donate the ticket money refunds to the charities that would have benefited from the ticket money. It could be tax-deductible.
A few examples of the more than 300 charities that have received funds from The Players, for instance, are the Five Star Veterans Center, The Donna Foundation, and Wolfson Children's Hospital. The Five Star Veterans Center helps homeless veterans get off the street and back into being productive members of society.
The Donna Foundation supports research to find a cure for breast cancer with The National Marathon to Finish Breast Cancer. Wolfson Children's Hospital serves the I-10 corridor of Northeast Florida, Daytona Beach and Southeast Georgia families.
While not every ticket holder would want to make a deduction, many would.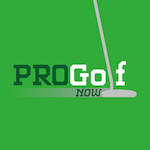 The charitable contributions from golf tournaments usually stay in the area or region where the tournament is held. Late September, for instance, The Players donated more than $9 million to charities in Northeast Florida.