Target on RBC Heritage: Will They or Won't They?
The RBC Heritage is on the schedule as being the first tournament after the week The Masters is usually held. The only question is… Will They or Won't They?
While everyone is scrambling to figure out how to get through the COVID19 shutdown of businesses and commerce, there are some who are pondering whether they should be the first ones to open, like the RBC Heritage.
By mid-April, tournament golf will have been shuttered for a month, long enough for two self-quarantine cycles of anyone suspected to have COVID19. Then, the big question becomes, who will open up first for tournament play.
In golf, that puts the target squarely on the RBC Heritage at Hilton Head. Will they go ahead with their tournament? Won't they?
If they do, there are a few things that will probably happen.
They may have one of the best fields they've ever had. After a five-week layoff, pro golfers will be chopping at the bit to get out there and play. Some will view it as their responsibility to do so.
Even people who were usually tired from the Masters and usually didn't play may show up because, oops, there was no Masters.
They may see at least half of the top 50 in the field because there's now a runway for at least small private jet service on Hilton Head Island.
Hotels are probably safer than ever because they will, no doubt, have doused themselves in Purell top to bottom and installed foam dispensers all over the facility.
Alternately, the island is filled with condos that players can rent out and have sterilized before they arrive.
The cannon will fire, hopefully taking out a few more atmospheric germs.
The no autograph policy will likely be in effect.
There will probably be no high fives with gallery.
Fans will be extremely excited to have a chance to see tournament golf again.
If it happens, it will be a signal to the rest of us, that after a month of locking ourselves in hermetically sealed environments, perhaps we can at least enjoy outdoor sports.
If they hold it, will many past champions show up to help promote it? That might include Davis Love III, Matt Kuchar, Jim Furyk or Graeme McDowell. But it might include the world's No. 1, Rory McIlroy if he wants to test out his driving skill. After all, you've got to play somewhere.
Now this is not idle speculation. The tournament's website says that because the RBC Heritage is past the time of cancellation of PGA Tour events, they are planning to have their tournament.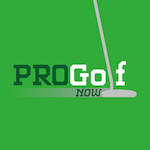 All that could change if some of the suspensions, cancellations and various whatnots get extended. But as of now, begin the countdown to the RBC Classic. Or as they say: Get Your Plaid On!