Olympics Qualifying Pushed back for the World of Golf
With the Olympics postponed, one piece of good news has come out. The qualifying for the golf Olympics has been pushed back by a year as well.
The International Golf Federation has come out and stated that qualifying for the Olympics in Golf would be pushed back by a year to stay in line with the Olympics themselves being pushed back by a year.
Although it is tough news that the Olympics have been pushed back by a year, it's nice to see that the world of golf is pushing back the qualifying by a year. Keeping everything lined up is a great way to do it, and will ensure that those who qualify are the ones, who at the current time, have earned it.
It would not have made sense to keep the original qualifying date. Players could have gotten injured, gone through a rough stretch, or others could show up and have a great run, leading to the wrong people being included in the Olympics.
For the men, you can keep an eye on the Official World Golf Rankings (OWGR), whereas the women's rankings are based on the Rolex Rankings. Each group will see 60 players compete, and they all have until June 2021 to qualify. It will be June 21st for the men, and June 28th for the women.
If you aren't sure how people qualify (I know a lot of people who don't know), it's fairly simple. The top 15 in the rankings automatically qualify. The most from a country, however, can be four players. So if the top five players in the world are from the same country, only the top four would make it.
Once you make it outside the top 15, the most any country can send are two players.
There are likely going to be a few Americans on the men's side who, while they are in the top 15, will not be in that top four rankings of American golfers. Right now, Patrick Cantlay is 8th, Webb Simpson 9th, Tiger Woods is 11th, Xander Schaufelle 12th, and Bryson DeChambeau is 13th. None of them would qualify for the Olympics as they are all outside the top four.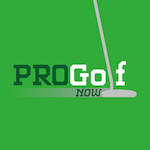 We have a lot of important golf that could potentially be played between now and then. It looks like there are going to be six majors played during this qualifying period, making for a great opportunity for players to show off their skills heading up to the Olympics.