Sergio Garcia Needs Summer Rally to Earn Ryder Cup Spot
Sergio Garcia has been a member of nine European Ryder Cup teams. If he wants to make it an even 10, he needs a summer rally.
Sergio Garcia made his first impression on the golf world in the 1999 PGA Championship. Many will remember when a 19-year-old Garcia hit a shot from behind a tree, then proceeded to run up the fairway and eventually jump to see where his spectacular effort finished (which was on the green).
Believe it or not, that was 21 years ago. The teenager who hit that shot is now a 40-year-old veteran, one who has gone on to win 34 professional events worldwide, including his ultimate triumph, which came when he finally won a major by claiming the Masters in 2017.
In 2018, Garcia set a record that many may not be aware that he holds. Garcia has now earned 25.5 points during his Ryder Cup career, more than any other player ever. That's right, more than Jack Nicklaus, Tiger Woods, Nick Faldo or any other participant in the event's history.
Garcia, who will undoubtedly be a Ryder Cup captain one day, has been a thorn in the Americans' sides since he started playing in the cup in 1999. He has participated in nine of the last 10 Ryder Cups, missing only the 2010 event.
And when he plays, he scores. He has accounted for at least one full point in every Ryder Cup he has played in. In fact, in every Ryder Cup but one, he has accounted for at least two points. On five occasions, he has scored three points or more in a single Ryder Cup.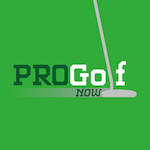 Right now, Garcia is 29th in the European Ryder Cup standings. If he does not have a big summer, he will force captain Padraig Harrington to make a tough decision about whether to include him on this year's team.
It would be hard to imagine a European Ryder Cup team without Garcia. Whether or not that happens in the fall will be determined by the Spaniard's play this summer.