Ian Poulter: Ryder Cup Veteran Trying to Make Another Appearance
Ian Poulter has been one of the bigger contributors to the European Ryder Cup teams over the last 20 years. Can he make another Ryder Cup team?
Perhaps no player in the history of the Ryder Cup has been a bigger pain to the Americans, both the team and its fans, than Ian Poulter. He's one of those guys who you love if he's on your team, but you despise if he's on the opposition.
Poulter has never lacked for confidence, especially when playing on the European side every two years in the Ryder Cup. The Englishman has made six appearances in the Ryder Cup and has helped the Euros to five wins.
In fact, in the 2008, 2010 and 2012 Ryder Cups, Poulter was the clear leader of the European side. He earned four points in 2008, three in 2010 and four in 2012. Poulter has scored at least one point in each of his six appearances in the cup.
Poulter, who has won 12 times on the European Tour and three times on the PGA Tour, is getting his game in shape just in time for another Ryder Cup. However, the hill he has to climb to make the team automatically is likely too high. Poulter currently ranks 101st in the European Ryder Cup standings.
That means that European captain Padraig Harrington may have another tough decision on his hands. He may already have to use one of his wild cards/captain's picks on Sergio Garcia, who is also not likely to qualify. Does Harrington spend one, or two, of those picks on Garcia and Poulter?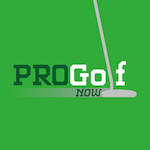 The other option for Harrington would be to go younger. Players like Sweden's Marcus Kinhult, who is only 23, or Austria's Matthias Schwab, who is 25, would certainly be in the mix for the European team. Harrington would need to decide whether to go with experienced players like Garcia and Poulter, or to go young with players who may be the future of the Ryder Cup.
Poulter's presence could be huge for the European side as they face the Americans on U.S. soil. Only time will tell if he's chosen for the team.