Golf Tips: To Lay up or to not Lay up… That is the Question
In today's golf tips, we look at what you should do when faced with an in-between shot, and whether or not you should lay up.
Everyone has been there before on a golf course. You're facing a shot that you know, that if you hit perfectly, you can make. Maybe it is around a tree, underneath some branches, or quite a ways away that needs to carry the water. For this version of golf tips, we look at why you should be laying up more often than you realize.
It's something that I teach to all the kids on my golf team, and have since I started coaching. Now, before we get into this, I want to define what I mean by laying up.
I'm not talking about when you are, say, 180 yards out and in the fairway with nothing in the way of the green, when you are stuck between a 6-iron and a 7-iron. What I am talking about is when you are trying to carry your 3-wood all the way there over some water. Trying to hit your driver to 75 yards from the green, when you know that you could easily hit your hybrid down the fairway to 130 out.
The decision between clubs when approaching the green is one for another day.
When we talk about really laying up, most golfers need to stop and be honest with themselves. You aren't Rory McIlroy, and I'm not Dustin Johnson. They can shape a 4-iron 240 yards around a tree and over a bunker. You and I cannot.
That's why laying up is just about always going to help you. It makes a lot of sense when you think about the percentages of the shot you are about to take. If you are twice as accurate with your 19 degree, and it is only 40-50 yards shorter than your driver, it's a great idea to hit that club. You can get there on your second shot just about as easily from 130 as you can from 90, so sacrifice the yardage for the much higher percentage of hitting the fairway.
The same can be said for long second shots. Yes, you might be able to get there from the max distance your 3-wood goes. You know that it is just as likely, if not more so, to end up a bad shot. In the bunker, over the green, or even worse, in the water or out of play.
Be honest, the chances of you hitting that shot, landing on the green, and then making the putt or slim-to-none. You know what has a much higher likelihood of happening? Laying up with an iron, knocking your wedge to ten feet, and making that putt. All of those shots were much easier with a lot less pressure, and you still end up with a good score.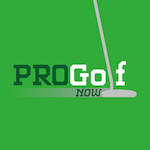 When it comes down to it, and you are looking at a shot that needs everything to go perfect to work, the answer is easy. Lay up… your score at the end of the round will look much better.