After the Taylormade event, what else could we see?
After watching the Taylormade event, it's worth taking a moment to think about what else the PGA Tour could do that is out of the ordinary.
It felt like the Taylormade Driving Relief event was a success. Whether it actually was, or only felt that way because of the lack of golf from the two months prior, it was nice to see the PGA Tour put on an event that was out of the ordinary.
We are about to see another one this week, as "The Match: Champions for Charity" will see Tiger Woods and Peyton Manning take on Phil Mickelson and Tom Brady. Hopefully, it is put together a bit better than the original match between just Tiger Woods and Phil Mickelson.
What it has done, besides getting golf back to a bit of normalcy, is to provide a talking point for those in the golf-stratosphere. What other types of events could we see?
There was some talk after the completion of the Taylormade event that some of those on the LPGA should have been involved, at least according to Mel Reid, an LPGA Pro herself. Personally, I agree with her here. Why not get a handful of groups out there, pairing one LPGA player with one PGA Tour player. It would have been fantastic to watch, and you know that after a bit of getting comfortable around each other, that there would have been some good smack talk going on.
Skins is the easiest game to play most likely, but there are other things that you could do as well.
Everyone loves best-ball. They are professionals, so you could likely stick with two-person teams here as well. The biggest part of it would be making sure that the distance between the men's tees and the women's tees wouldn't be providing any type of advantage or disadvantage to anyone. I'm guessing this wouldn't be that difficult to figure out though… they are pros.
There are a bunch of games out there. Play Alternate shot, maybe bingo-bango-bongo, or even worst shot to make it funny. I know a lot of tournaments will use the triple-6 format, playing four-ball, alternate shot, and then a scramble over the course of the 18 holes.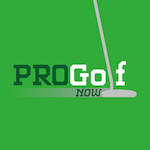 We say something at the Taylormade event that looked to be a nice change. Hopefully, the PGA Tour can learn from it and provide some more events for us.