Tom Brady: What he brings to The Match: Champions for Charity
Everyone has seen Tom Brady play quarterback in the NFL, but far fewer have seen him on the golf course. What does he bring to The Match?
Football fans around the world know Tom Brady as the Super Bowl winning quarterback of the New England Patriots. Now, Brady will show the world his golf game as he partners with Phil Mickelson in The Match: Champions for Charity.
Brady and Mickelson will face off against Tiger Woods and Peyton Manning in the match, which will take place at 3 p.m. ET on Sunday. The match will be played at Medalist Golf Club in Hobe Sounds, Florida and will be broadcast on TNT.
The match will raise money for COVID-19 relief and will be the second made for TV charity event during the coronavirus pandemic, following Sunday's TaylorMade Driving Relief event that featured Rickie Fowler, Dustin Johnson, Rory McIlroy and Matthew Wolff. It brings live sports to a world that's thirsting for something new to watch.
While Mickelson and Woods are known quantities, it remains to be seen what we will see from Brady and Manning. Exactly what kind of golfers are they?
Brady, who left the Patriots during the offseason and who will play for the Tampa Bay Buccaneers in 2020, is reportedly something near an eight handicap golfer. His play will be especially important on the back nine of Sunday's event, which is a modified alternate shot format.
While we don't know much about Brady's golf game, his legendary status on the football field is well-chronicled. Brady led the Pats to six Super Bowl titles and is a four-time Super Bowl Most Valuable Player. He's also a four-time NFL MVP and is second in all-time passing yards with 74,571.
Brady was never the most gifted quarterback athletically, but his quick decision making and ability to bring his team from behind have led him to being, perhaps, the greatest quarterback in pro football history.
The trash talk between Brady and Manning actually began in February during the Pebble Beach Pro-Am. After a clip showing Manning hitting an approach shot within about two feet at Monterrey Peninsula appeared on Twitter, one user said that Brady would have sunk the shot. Brady replied "Not true. Peyton is the better golfer right now. He's had much more practice these past few years."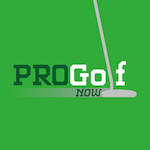 Whether that was a shot at Manning's football career or not was never decided. But it was taken that way by most.
Brady's golf game, not his football career, will be on display this Sunday. And until we see him play, no one is exactly sure what we will get.