Top Golfer from Every State: Alaska Golf and Danny Edwards
We continue our look at the top golfer produced by each state by heading north to Alaska golf and Danny Edwards.
When it comes to the top golfer from each state, this is one of those cases where it is going to be pretty easy to figure out who takes the title of best golfer. For Alaska golf, it easily goes to Danny Edwards.
There is no worry about it coming down to a final group of two like it did in the opening to this series for the state of Alabama. Or trying to compare some golfers across eras. If you think that is because Danny Edwards was better than any of the other pro golfers to come out of Alaska, you would be incorrect.
Danny Edwards isn't just the best golfer from Alaska. He is the only pro golfer from Alaska.
It's a good thing for Danny that his family moved when he was young, or he wouldn't hold the title of best golfer from the state of Alaska. His younger brother, David, ended up being quite the accomplished golfer himself.
David was born in Missouri though and isn't the focal point of this article. That honor belongs to Danny.
Honestly, I wasn't sure if we were going to see any professional golfers from Alaska. It isn't exactly a place that comes to mind when you think about golf. It's way up there in the North, and with it sitting against the Ocean so much that it's a peninsula, there aren't a lot of opportunities for golf.
Alas, with Edwards moving at a young age, he was able to play up growing golf while still qualifying as being "from" Alaska.
Danny Edwards would pick up golf at 14 in Oklahoma. During his senior year of high school, he would win the state title, and keep on playing in Oklahoma. He took his talent to Oklahoma State, where the accolades piled up.
He went back-to-back by winning the Big Eight Conference Championship in 1972 and73. He also won the 72 North and South Amateur. He parlayed that success into a spot on the 1973 Walker Cup Team. 1973 was a great year for him, as he was also the low amateur at the British Open, where he shot +8 and finished in a T-39th place.
He built on that experience and turned in the best major finish of his life the next year at only his second major appearance. He would shoot 70-73-76-73 to finish in 5th place, just ten shots behind the winner of that year's event, The Black Knight himself, Gary Player.
Edwards would play in a total of 35 majors, but that 5th place finish was his best finish, and easily so. In fact, it was the only time he would finish in the top ten at a major.
That isn't to say he didn't find success elsewhere on the PGA Tour. He brought home five wins from 1977 to 1985, starting with the Greater Greensboro Open. He and his brother shared his second win, winning the Walt Disney World Team Championship in 1980 at -35.
The final win for Edwards came at the Pensacola Open, where he would win by one stroke over John Mahaffey and Gil Morgan. Even though his playing career was all but over, his golf career was just getting started.
As anyone who has played knows, fixing your marks on the green is an incredibly important thing that everyone should be doing. Heck, you should be fixing any mark you see on the green, even if you didn't make it yourself. Thanks to Danny Edwards, it's a bit easier for people.
Edwards became the CEO of a company that manufactured tools to help maintenance crews repair ball marks on the greens. The company is called GreenFix Golf, and made big strides in helping crews keep their greens looking nice, something we can all appreciate.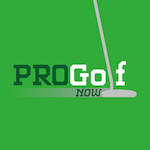 Thankfully for Danny Edwards, we are able to talk about Alaska golf. He takes home the title as the best golfer to be produced from the state of Alaska.