Goodyear Blimp set to recognize healthcare heroes
The Goodyear Blimp has become a staple at sporting events over the years. Now, the blimp is set to honor the real heroes of today.
While it has become commonplace for the Goodyear Blimp to be seen flying over sporting events, this weekend will see the blimp doing even more. As the blimp flies over South Florida for "The Match: Champions for Charity", it will also be serving a dual purpose all weekend long.
Sunday's event is taking place at Medalist Golf Club in Hobe Sound, Florida and the blimp will play a big role not only in the coverage, but also in providing support to some local heroes. The blimp will fly over 11 Florida hospitals during its stay in the area and will use its LED board to send messages of thanks to doctors and nurses who have been helping patients during the fight that has been COVID-19.
While the main purpose of the blimp is to cover the golf, which features Tiger Woods and Peyton Manning facing Phil Mickelson and Tom Brady, Goodyear has elected to use its blimp to pay tribute to some Florida heroes. This is a very kind gesture by Goodyear and one that should be applauded.
The blimp has largely been grounded since the halt of live sports in mid-March. However, its return to the sky over a prominent sporting event will be one that will warm hearts in all of Florida.
Goodyear plans to have the blimp fly over a total of 11 health facilities in South Florida including the Cleveland Clinic, Mt. Sinai and Boca Raton Regional Hospital. The fly-overs will be on Friday, May 22 and Saturday, May 23, both prior to the golf event, which will take place on Sunday (3 p.m. on TNT).
During a time when the nation, and the world, have been dealing with the current health pandemic, there have been a number of companies who have given back to their communities in some way. This is a very kind gesture by Goodyear and its iconic blimp to thank those who have been on the front lines battling the coronavirus. Take just a moment and put yourself in their shoes, being personally thanked by the Goodyear Blimp!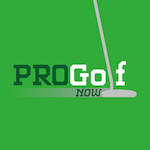 The residents in South Florida are no strangers to the blimp, so seeing it in the sky above the area will not be anything new. However, the messages on the LED board and the intentional flyovers at South Florida healthcare facilities will likely be something that doctors, nurses and other heroes will never forget. Thank you, Goodyear, for recognizing those on the front lines in such a special way.