Top Golfers from Each State: Arkansas Golf and Paul Runyan
We continue our best golfer from each state series, as we head down to look at Arkansas Golf. The best golfer from Arkansas is Little Poison himself, Paul Runyan.
Paul Runyan might not be known to a lot of people. I had heard about him in 2016, but looked into him a bit more a couple of years ago while researching the greatest short games of all-time. Little did I know that the honor would end up going to one of the smallest players to ever make it on the PGA Tour.
When you are one of the smallest on tour, checking in at 5'7″ and 130 pounds, you need to find other areas of your game to make up for the lack of distance that you are able to produce. The creator of the Rule of 12, Runyan runs away with the title of the best short game, and parlayed that into quite the professional career.
Once you hear about him, it's hard to argue for anyone other than Paul Runyan as the Best Arkansas golf product.
Born way back in 1908 in Hot Springs, Arkansas, he started off as a caddie at a local course growing up. He would turn pro at 17 years old, and just one year later, was already the head pro at the aforementioned course.
You have heard of players having dominating years. Maybe they win a couple of events and a major, turning in what looks to be a great year. There are very few players that have done what Paul Runyan did in 1933 and 1934, in just a two-year stretch.
He would win nine times in 1933, and seven more times in 1934, earning 16 wins a two-year stretch. His nine wins in 1933 is a mark that has only been matched by only six other golfers in history. Not only that, but he was also able to win the 1934 PGA Championship, his first of two PGA Championship titles.
Another fact that people may not know is that the PGA Championship used to be a match play event. Paul Runyan holds the record for most dominant finals performance, in which he won the 1938 event 8 and 7. It isn't like he won this over some scrub either. The man he defeated was none other than Sam Snead.
Snead obliterated him off the tee, outdistancing Runyan easily, sometimes around 75 yards a hole. Due to his mastery around the green, Runyan was able to dispatch Snead in a manner as to which no one has seen before.
Runyan wasn't just a great player either. He goes down as one of the top golf teachers to ever hold the position. His awards and accolades are nearly too much to list, some of which include the Hall of Fame, Distinguished service awards, multiple state Hall of Fames, and multiple teaching awards.
If you're interested in his ways, you can check out his book over on Amazon, "The Short Way to Lower Scoring".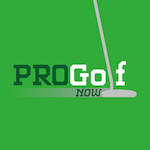 Paul Runyan easily takes the Arkansas Golf title for best player. The more you learn about him, the more you realize it isn't even a competition. I'm sure Sam Snead would've agreed.