Callaway Golf is in trouble
Callaway Golf is trying very hard to become the next MacGregor. The company continues to miss the mark on products, branding, and quality.
Believe it or not, there was a time not so long ago when MacGregor and Wilson, Like Callaway, were the undisputed kings of golf equipment. They were in the hands of Major winners, they dominated the pro shops, and were considered the gold standard in equipment for serious golfers.
Today, MacGregor is nowhere to be seen. Wilson is making a bit of a comeback, but it's unlikely they'll ever regain the exalted position they achieved for more than half the 20th century. I say this because Wilson is a generalist in sporting equipment, not a specialist. Golf consumers prize specialty in their equipment brands these days. Wilson, at least under the name Wilson, will never own golf again.
Both MacGregor and Wilson, along with brands like RAM and Lynx, lost considerable market position and brand loyalty by allowing upstart specialists to grab certain segments of the golf market.
Titleist went after the ball market, Ping took on the putter market, and Cleveland went after the wedge market. Taylormade and Callaway went after the driver market with the Bubble Shaft and Big Bertha drivers, respectfully. By the 1990s, the generalists were under assault from a host of specialists, and consumers were responding.
Thirty years later, the pendulum has swung back. The golf world is now full of giant conglomerations. Taylormade, Callaway, Cobra, and Titleist all make much more than clubs. That's not to mention Cleveland, Srixon, Bridgestone, Mizuno, and a host of slightly smaller golf empires.
Bottom line? It's crowded and competitive. Swings in market share are measured in tenths of a percent.
Natural forces in the market demand that so many titans – with quality insurgent brands making inroads – can't co-exist for long. So who will take the MacGregor/Wilson route?
My money is on Callaway. Here's why.
Callaway has endured some tangible product failures.
Let's start with the Callaway ball fiasco of 2019. The good folks at MyGolfSpy.com were doing what they do, cutting balls open with PVC pipe cutters, and looking at the materials and design inside the balls.
They made their way around the golfball landscape and put a Callaway Chrome – Callaway's tour ball – into the jaws of death. Inside, they discovered a lopsided core, well off-center. Even a layperson like myself could see the asymmetrical design and understand it was dreadfully off balance. It may sound alarmist, but I haven't considered buying a Callaway ball since. I don't think I'm alone in that thinking.
Based on this revelation – that went supernova-viral among the golf community – Callaway was forced to admit to manufacturing mistakes and invest $50 million into fixing the problem.
This is a good time to talk about Brand Permission. Callaway may have lost their Brand Permission to make golf balls. Here's what I mean by that:
When a company launches a product outside of their perceived area of expertise, consumers naturally look upon it with trepidation. Think about Nike making golf clubs. We all knew Nike could make golf shoes…but clubs? That was a big leap. And consumers didn't buy it.
Even with Tiger Woods using the clubs, winning with them, and cutting amazing ads for them, Nike golf clubs were a flash in the pan – gone almost as soon as they arrived.
The reason is simple. Even if the best golfer in the world uses them. Even if Nike spends hundreds of millions of dollars in development and marketing, even if they test well on the Iron Byron – people need to give a brand permission before they will buy. Golfers ultimately didn't think Nike had permission to make golf clubs. And the entire thing collapsed.
Callaway balls were always considered second-rate next to Titleist on Tour. Bridgestone and Srixon have since effectively gained entry into the Tour ball market. It's now getting more crowded at the top, not less. And the ball controversy with the wonky cores may be like the exploding gas tanks on Ford Pintos in the 1970s – a popular car that vanished from the market when a major design flaw was uncovered.
Consumers may end up saying, "Callaway makes nice clubs, but clearly golf balls are outside their expertise." But the issues with their golf balls are only part of the problem. Let's talk about putters.
Callaway owns the Odyssey brand. Now, Odyssey is a great putter brand and they consistently make high-quality, popular models played on Tour and at your local course. No issues there.
I want to talk about Toulon Design putters.
These were developed by Sean Toulon, a well-regarded designer who has worked at several major brands. I am not here to tell you his putter line at Odyssey – all models of which cost about $450! – aren't quality putters. Objectively, they are as good – and expensive – as any out there.
Here's the problem. I've never seen one in the wild. At a rack in a pro shop? Yes. On the course actually being used by someone? No. Of course, that's not very scientific, but it's instructive. Toulon Putters also cost about twice as much as a Scotty Cameron putter – the most prized brand in putters – so I'm not even sure who the market is for a Toulon putter.
Make no mistake, Toulon was intended to be Callaway's version of Scotty Cameron. And while they may both be putter-designing savants for all I know, only one of them will be around in a couple of years.
Finally, let's talk about Epic, Rogue, and Mavrik. No these are not the names of Elon Musk's triplets. They are the names of Callaways last three major club families – and they all share the same DNA that is defining the brand as erratic and unfocused.
Epic drivers started hot, but couldn't leap ahead in the Driver Wars as Taylormade, Cobra, and Titleist introduced equally good products. The Epic irons never found a significant consumer segment in the market, either. Were they targeting scratch players or super game-improvement players? Who knows.
Rogue woods and irons created prodigious distance numbers. They also created flight paths on every degree of a protractor. They went far … into the forest. You'll find them heavily marked-down or in the Bargain Bin at most retailers.
Mavrik is new enough that we don't know the results quite yet, but it isn't creating any more buzz than any other launch. And that's a big problem for Callaway.
In the past, a Callaway driver launch was a major industry event. Now, it's newsworthy but there are so many new products, coming so quickly, from so many brands, it's hard to keep up. In short, Callaway is having to earn their spot like they haven't had to in a couple of decades.
As a side note, isn't it interesting that Callaway is naming their product lines like they were Comic Book Superheroes? Rogue, Mavrik, JAWS, Epic, etc.? They sound like products trying to create buzz rather than deliver high-tech performance – which I assume is still Callaway's brand promise, but honestly, I don't know anymore.
Callaway rose to prominence by claiming to make golf more enjoyable by producing clubs that made the game easier. They did this through exhaustive R&D, hiring the best designers, and largely delivering on that promise – especially to older golfers who had lost distance and accuracy.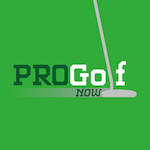 I'm not sure who the core Callaway audience is these days and the bigger issue is that they don't seem to know either. Until they get their products, brands, and audiences defined and aligned, I'm guessing we will continue to see their brand lose it's once sterling reputation.