PGA Tour: Jack Nicklaus steps in to fill hole in schedule
Jack Nicklaus has once again stepped up to help the PGA Tour
When the PGA Tour found itself in need of help, the man who stepped in to provide that assistance was none other than perhaps the greatest golfer of all time. That's right, it was Jack Nicklaus to the rescue.
The tour had announced last week that the John Deere Classic would be canceled due to the coronavirus restrictions currently in place in the state of Illinois, home of the Deere. That left a hole in the already condensed PGA Tour schedule, one that the tour really couldn't afford to have.
However, when the Deere made its announcement, Nicklaus stepped in to not only offer support, but to also offer a solution. Nicklaus is already set to host the Memorial Tournament the week of July 16-19 at Muirfield Village in Dublin, Ohio. As first reported by ESPN's Bob Harig, Nicklaus' suggestion was to host another event, this one to be held in place of the Deere. Therefore, the tour would be playing at Muirfield Village on consecutive weeks.
Like most of what Nicklaus says, this was a great idea
It would prevent a week of travel for many players and would fill the hole in the middle of the tour's schedule at the same time. Plus, the new event, which will be sponsored by Workday, sponsor of Phil Mickelson, will be different than the Memorial in a couple of ways.
First, the field for the Workday event will be a full 156 players. The Memorial only welcomes 120 selected players. Second, the Workday event will likely not have fans. The Memorial is hoping to have a limited number of fans attend, although that is still in the works.
It may seem a little odd for the tour to play the same course two weeks in a row. However, if we know Nicklaus, he will have the course set up in different ways to continually challenge the best players in the world.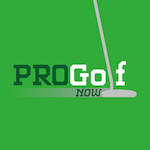 It will be interesting to see if the field for the new Workday event will be different than the one that would have participated in the Deere. With Nicklaus now hosting the event, will more of the world's top players show up in Ohio than would have in Illinois?
The tour owes yet another token of gratitude to Nicklaus for not only being one of the greatest golfers of all time but also for stepping in when he was most needed. This is just another example of why Nicklaus is not only one of the greatest golfers ever, but also one of the sport's greatest ambassadors.