Best Golfers from Every State: Montana Golf and Edean Anderson Ihlanfeldt
We continue our best golfers from each state series by checking out Montana Golf and the wonderful Edean Anderson Ihlanfeldt.
When I started to look into Montana Golf, I was a little worried that it was going to be like the Alaska situation, and I might only find one golfer from the state. I was a bit surprised to see a handful of candidates, and it came down to two of them. Val Skinner and Edean Anderson Ihlanfeldt.
Skinner had a better professional career. She finished with ten professional wins, six of which came on the LPGA Tour. She finished in the top five at three different majors, and eight in another.
When you look at her Amateur career and what she did for the world of golf, the choice goes to Edean Anderson Ihlanfeldt for the pinnacle of Montana Golf.
Edean Anderson Ihlanfeldt picked up the game once she became a teenager at the age of 13. By 14, she would go on to win the Montana State Women's Amateur. Then she would do it again at 15… and 16… and again and again and again. She won six years in a row, from age 14 through age 19.
The only reason it wasn't seven straight years was that she would go to college in Oregon at Oregon State. It would be the start of a lifetime spent changing the golf world on the Pacific Coast, mostly done in the Pacific Northwest.
After winning plenty of Amateur tournaments during the 40s, 50s, and 60s, she would head to Seattle. Not only would she bring the U.S. Women's Amateur there to be played, but she would do something much larger as well. She would start the women's golf team at the University of Washington, doing it without pay for nearly a decade to help the program get going.
For all that she did, both while playing the game and her impact in bringing it to prominence, she would be inducted into the PNGA Hall of Fame in 1985, and then the University of Washington Hall of Fame in 1989.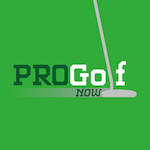 More of a Northwest legend when it comes to golf than one Nationwide, Ihlanfeldt was still a force to be reckoned with, and one who did a lot as a golfer and for the game itself. With all she accomplished, she earns the title of the best to come from Montana Golf.