Best Golfers from Every State: North Dakota Golf and Beverly Hanson
We continue our best golfers from every state series by taking a look at North Dakota golf, and the top golfer from the state, Beverly Hanson.
As I started up the North Dakota golf segment of this series, I was expecting to have to do some serious digging for an accomplished golfer from the state. Beverly Hanson sure proved me wrong.
I really thought this was going to be a case like Alaska and Danny Edwards. I know I've gone to that well a couple of times throughout the series, but for some states, you just don't expect to find too many golfers.
Instead, I found an incredible golfer who had a large amount of success on the LPGA Tour.
Once you see what Beverly Hanson accomplished, it's no wonder she is the top product of North Dakota Golf.
She started off by winning a handful of state tournaments (Texas and California) and then winning the U.S. Amateur in 1950. This led to her turning pro in 1951, and it wouldn't take long til she proved she belonged on the LPGA Tour.
With two wins under her belt already, in 1952 she turned in an impressive 4th place finish at the U.S. Women's Open, which would be an indicator of things to come.
By 1955, she was up to five wins. This time when she was in contention at a major, she would make her move. Going wire-to-wire (as far as I can tell), leading after the first three rounds. The final round of 36 holes was match play, and taking a three-stroke lead into that section, would win 4&3.
Who knows if she thought it was too simple the first time around, but her second major would be a lot more exciting. After shooting 75-81 in the first two rounds, it looked like she was well out of contention at six shots back of the leader. That all would change over the weekend, with a 72 on Saturday to tie for the lead, and a 76 to win by four strokes on Sunday.
She would win her third and final major in 1958, taking home the Titleholders Championship by five strokes. The next year would be her most successful, where she would take home wins at four different events. She would find one more win in 1960, which would be the final of her LPGA Tour career.
You wouldn't necessarily think someone with that successful of a career would come from one of the colder states in the U.S. Luckily for everyone, Hanson was able to make it out and into a fantastic LPGA career.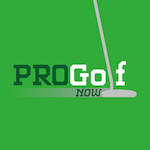 Make sure to stay tuned to the next entry in the series, as we head to the state of Ohio.