Best Golfers from Every State: Oklahoma and Betty Jameson
We continue our best golfers from each state series by taking a look at Oklahoma Golf and the top golfer from the state, Betty Jameson.
As we take a look at Oklahoma Golf, it came down to one of the closer decisions we have had so far. To go with Tommy Bolt, the fifth man in history to shoot an official 60. Or, do we go with Betty Jameson, the three-time major winner and one of the founding members of the LPGA.
Bolt, known as Terrible Tommy, was the original Billy Madison. Seeming to thrive on chaos, he was known for throwing and breaking clubs on the course and was in fact the reason for the rule being implemented to penalize people for doing so. Still a great golfer, he amassed 15 PGA Tour wins along with one major in 1958.
When it comes down to deciding Oklahoma Golf's best, the answer ends up being Betty Jameson.
Showing an early talent for the game, Jameson starting winning events at age 13. By the time she was 21, she would go on to win back-to-back U.S. Women's Amateur titles. By the age of 23, she would make herself known to the rest of the golfing world.
Showing up at the Women's Western Open (one of the majors at the time), she would dominate, taking home the win with a spectacular 9&7 victory. She wouldn't win another LPGA event for five years, but the next one was just as important.
In 46, she took second at the U.S. Women's Open. It must have fueled her fire, as she came back to the event the next year and won by an impressive six strokes. In a score you won't often see, she shot a -6 70 in the final round.
In a manner similar to Brooks Koepka, it seemed as if Jameson was only winning Major tournaments. It would change a bit between 47 and 53, as she won five regular tournaments. Maybe she felt that was too long to go without a major, as she would take home her third and final one in 1954, once again at the Women's Western Open.
She was inducted into plenty of different Hall of Fames, as she has a spot in the LPGA, World Golf, and Women's World Golf Hall of Fames. Most of us dream of getting into one… she got into three.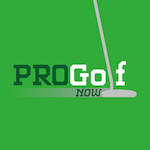 Throwing together Betty Jameson's combined success in Amateur golf and Professional golf, it's easy to see why she takes the title of the best golfer from Oklahoma.