3M Open: Richy Werenski keeps contending, but can he finish?
Richy Werenski is up near the top of the leaderboard once again. Once more he looks for a win, this time at the 3M Open.
All season, or so it seems at least, Richy Werenski has been at the top of the leaderboard at some point during the week. It's no different at the 3M Open, as he finds himself in a tie for the lead heading into the weekend.
He's a markedly better player during the week as compared to the weekend. Just take a look at his round by round averages.
Round One: 69.75
Round Two: 68.75
Round Three: 71.8
Round Four: 70.25
That's a three and a half stroke difference. I think it's even more startling than that, as the few times he has missed the cut inflate his round one and round two scores. So it may be larger than three and a half strokes. I would put it closer to four and a half.
It isn't just that difference though. It's the fact that it seems like he puts together great stretches within rounds during those first two days. He jumps to the top of the leaderboard, makes you scratch your head about that Ricky… no Richie… no Rickey… no Ritchie… there it is, Richy guy that's once again on the first page of the leaderboard on TV.
Richy Werenski has yet to find a PGA Tour win, and his lone professional win came in 2016 on the Korn Ferry Tour.
He's not bad around the green, as that is the strength of his game. With a ranking of 58th on SG around the green, and an even better ranking of 35th when putting, his short game saves him. If he can play this weekend with a better game outside of that, he is going to have a chance. Unfortunately, he struggles there. He is 142nd off the tee and 102nd on approach shots.
The closer he gets to the green, the better he gets. Not a terrible way to be, but it could definitely be better if he could get those rankings up on his SG.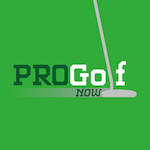 Sitting atop the leaderboard in a share for the lead, it will be exciting to see if he can finally pull through. Watch Richy Werenski tomorrow at the 3M Open alongside Michael Thompson to see what happens.