WGC-FedEx St. Jude Invitational: Favorites or the field
When it comes to the WGC FedEx St. Jude Invitational, an interesting question comes to mind. Would you take the four favorites or the field?
Normally, when you take a look at the favorites to win an event, there are one or two players that are clear of the rest of the field. It's not the case for the WGC FedEx St. Jude Invitational this week, as we have four players tied atop the odds.
What's even more difficult about trying to pick one of them is the talent of the four players. Bryson DeChambeau, Rory McIlroy, Justin Thomas, and Jon Rahm. Good luck trying to parse out who is the best of the four right now.
After thinking about it for a few minutes, I thought of a way that is more fun and interesting to take a look at this week's event.
If given the choice at the WGC-FedEx St. Jude Invitational, would you take the four combined favorites or the field?
Last I checked, they were all listed at 12-1. It made me think of back in the mid to late 2000s when a common question in sports radio was "Tiger Woods vs. the field".
I'm not sure if it works the way I'm about to propose, but I'm just gonna go with it. You would think to add two players that are 12-1 would cut the odds in half, so adding four players that are 12-1 would move them to about 3-2. Close enough to even.
If given the opportunity, which side would you take?
Are you going with four of the best golfers in the game? Currently ranked one, two, three, and seven in the world. Or the rest of the field, which contains some great talent as well, including the likes of Webb Simpson, Collin Morikawa, Patrick Cantlay, and Brooks Koepka. Oh, and DJ, if he can ever figure it out.
Personally, I would be inclined to take the favorites. It's hard to imagine a final round with these four having been entrants and a scenario with none of them in contention at some point on Sunday.
On the flip side… they are just four players in a field of 78. Yes, it's a smaller field than regular events. These events usually have a higher standard deviation of position as well. Are you really going to bet on a group of four vs. 74?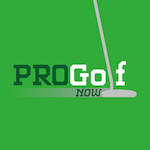 I think when it comes down to it, I would. They are the favorites for a reason and are able of defeating most challengers any day of the week. Getting to back all four of them makes for an interesting proposition. When the WGC-FedEx St. Jude Invitational gets started this Thursday, it makes for an added wrinkle to an already loaded and interesting event.