WGC-FedEx St. Jude Invitational: Rickie Fowler in the hunt
After 36 holes of play, Rickie Fowler is in the mix at the WGC-FedEx St. Jude Invitational, this week's stop on the PGA Tour
Rickie Fowler has not his greatest season on the PGA Tour in 2020. However, he could remedy all of that with a win at this week's WGC-FedEx St. Jude Invitational.
After 36 holes of play, Fowler is 9-under par, two shots behind the 36-hole leader, Brendon Todd. Fowler and Todd will be paired together on Saturday and Fowler will be able to see exactly what he needs to do to catch the current leader.
Friday's round did not start off as anything special for Fowler. He parred the first five holes on his round, staying steady early. Then, the flood gates opened, as the California native birdied the par-4 sixth hole, followed by another birdie at the par-4 seventh to get to 2-under.
But Fowler was not done.
He rolled in a 35-foot birdie putt on the par-3 eighth hole to get to 3-under on his front nine. He would finish there, shooting a front-nine 32.
On the back side, Fowler opened with a par on the 10th hole before suffering his only setback of the day. At the par-3 11th hole, Fowler hit his tee shot into the water and was forced to take a drop. His third shot, from 87 yards out, left him 16 feet for bogey. He missed that putt, suffering a double-bogey five on the hole. That dropped him back to 1-under on his round.
Fowler was able to steady the ship and par the next five holes. He then closed with birdies on the 17th and 18th holes to finish the back nine at even par, and to shoot a 3-under par 67 on the day.
Paired with his 64 from Thursday, Fowler finds himself alone in second behind Todd. If not for the double bogey, Fowler would be tied for the lead.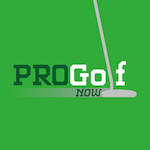 Now, Fowler needs to draw on his experience, especially from when he won the 2015 Players Championship. In that setting, he took on the best players in the world and came out on top of the leaderboard. He's in a very similar situation this week at the WGC-FedEx St. Jude Invitational.
If Fowler can find a way to slip past Todd, and the rest of the field, it would give him even more credibility with his peers. He has won five times on tour, and having a Players Championship in addition to a World Golf Championship title would be a strong resume. But Fowler needs 36 more good holes to make that a reality.