WGC-FedEx St. Jude Invitational: Bones, Mickelson in same Sunday group
Phil Mickelson and Jim "Bones" Mackay will be reunited on Sunday at the WGC-FedEx St. Jude Invitational. Well, sort of.
When it was announced that Jim "Bones" Mackay would be caddying for Justin Thomas this week, many did not give it a second thought. But in the back of the minds of golf fans, they secretly hoped that Thomas would end up playing with Phil Mickelson, Mackay's former employer, in the WGC-FedEx St. Jude Invitational. Such a pairing would put Phil and Bones in the same grouping for 18 holes.
That wish was granted on Saturday when Thomas and Mickelson both worked their way up the leaderboard and, lo and behold, will end up playing together on Sunday at TPC Southwind. The tee time will be 1:45 Central Time with Mickelson and his former caddy in the same group.
Mickelson and Mackay were together for 25 years, with Mickelson winning nearly all of his 44 PGA Tour events with Bones on the bag. That would include all six of his major championships, three at the Masters (2004, 2006 and 2010), one at the PGA Championship (2005) and one at the Open Championship (2013).
However, near the end of that 25-year run, the relationship between Mackay and Mickelson seemed to take a negative turn.
Many pointed to an apparent confrontation between the two on the course at the Players Championship in 2017. Each man thought he was correct on a particular club selection and neither backed down.
Not long after that, the announcement was made that Bones would no longer be on the bag for Phil. Surely there was more to it, though neither man would comment.
Now, on Sunday, the two will be reunited for 18 holes, although Bones will have his hands full caddying for Thomas, who will be trying to rally and get into contention at the WGC-FedEx St. Jude Invitational. The Lousiville, Kentucky, native is four shots behind leader Brendon Todd with 18 holes to play.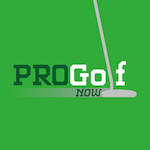 Mickelson finds himself five shots behind Todd's lead. Lefty will be trying to get himself into the mix. He's trying to become the first player age 50 or older to win a World Golf Championship event.
The hype will likely be about nothing, as both Mackay and Mickelson will have other things on their minds. But it's still human nature to want to watch and see what may, or may not, happen between the two during Sunday's round.